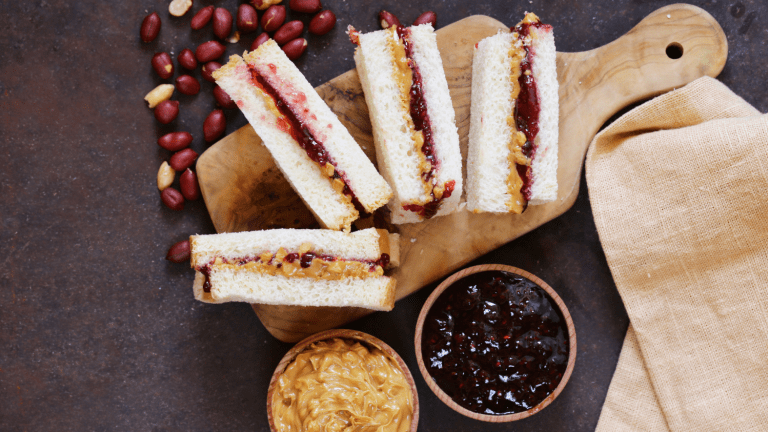 How to Make Peanut Butter and Jelly Sushi Rolls
Our easy PB & J sushi roll recipe is a kid-friendly lunch or snack that your kids can make themselves.
These unique PB & J sushi rolls are a kid-friendly lunch or snack that your kids can make themselves for a snack as well as something fun they can do with their friends. It will also be something great to try for those picky eaters. We'll walk you through how to make peanut butter and jelly sushi rolls that are sure to become an instant hit in your family.
Related: Throw a sushi making party for tweens
A Kid-Friendly Classic
We love peanut butter and jelly sandwiches and it's easy to see why! It's simple and healthy and kids and adults love them! But after awhile the same old peanut butter and jelly slapped on bread can get old, which is why we suggest putting a little style to your sandwich making.  So go ahead and use your fingers or get those chopsticks out and enjoy!
Peanut Butter and Jelly Sushi Rolls Recipe
Ingredients:
2 tablespoons creamy peanut butter
2 tablespoons strawberry jelly, jam, or preserves (pick your favorite)
2 slices bread
Directions:
Remove crusts from bread. With a rolling pin or large soup can, completely flatten bread.
Spread 1 tablespoon of peanut butter and 1 tablespoon of fruit spread on each slice of bread.
Roll each slice into a tight spiral. Cut each spiral into 4 pieces.
I make these with my two year old son when we get sushi for dinner so he can fit right in with the theme of the meal and he absolutely loves it! For extra fun, try picking them up with chopsticks.
Get clever and try it with your other favorite toppings and peanut butter!
MORE FOOD FEATURES FOR YOUR FAMILY FROM MOMTRENDS
PIN IT!
Use Pinterest to save your favorite recipes. Be sure to follow our Kid Food Pinterest board here.
Momtrends was not paid for this post.