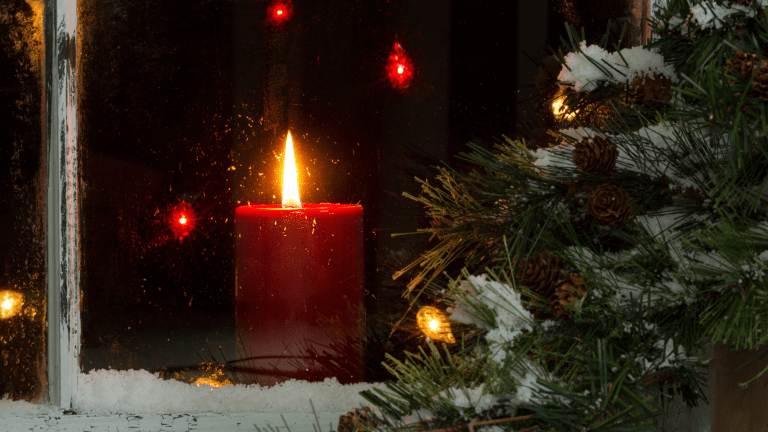 How to Keep Your Christmas Fire Cozy and Safe
The holiday season is officially upon us, but that doesn't mean wildfire season has ended. With a surplus of dry leaves and branches, high winds can make outdoor decor like lights and festive candles extra dangerous.
While decorating for the holidays is tradition -- it's most important to heed a few wildfire prevention tips so that everyone can enjoy this season safely. 
Before you fry a Christmas Turkey – make sure to clear leaves and pine straw at least 15 feet around your turkey fryer and always have a water source and a shovel nearby just in case. Smokey says "always be careful with fire" – no matter what type!
When creating a fire, always check and follow local warnings and regulations. Stay away from areas with overhanging tree branches and dry bush. Make sure your fire is at least 15 feet from tents, shrubs, trees and any other flammable objects.
When burning debris, like dry leaves, check the conditions and local regulations first. If it's safe to burn, keep your piles small and manageable.
When putting out a fire, be sure to drown the fire, then stir the coals and burned wood, drown the area again, and feel that it is cold to the touch before leaving.
Be sure chains and other metal parts aren't dragging from your vehicle because they throw sparks and start wildfires.
Be careful not to drive through or park on dry grass or brush. Hot exhaust pipes can spark fire on the grass, and you might not even notice the fire until it's too late.
Want more from Momtrends?
1. 12 Tips for Cutting Down Your Own Christmas Tree
2. How to Stay Healthy Amidst Hectic Holiday Travels
This is not a sponsored post. Tips by the National Association of State Foresters and Smokey Bear Wildfire Prevention.