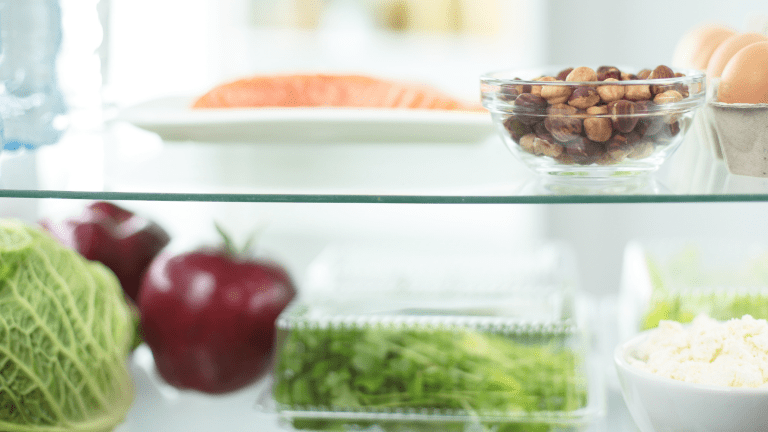 How to Keep the Household Running Smoothly
New Year, New Systems - How to Get Your Family Organized
The holidays were a blur of food and fun and family. You know that meme that everybody and their mother seemed to share about not knowing the day of the week and being full of cheese--that was me. Contentedly. Yeah, I'm pretty sure I wore the same holiday pajamas for 12 days straight. (And on the twelfth day of Christmas, my true love... well, he handed me a bar of soap made me take a shower, but I digress.)
I loved spending unstructured time with my people, forgetting about school obligations, work schedules and diet restrictions (please, no more fondue; give me a vegetable!). 
Strict bedtimes went out the window, set meals gave way to perpetual grazing, and books and toys and crafting supplies found scattered spots in every room of the house. Things got cluttered, but it was a happy mess. Our happy mess.
New Year's Day came and went, and I still refused to motivate. Denial!
And then came this past Monday... And, ouch.
The reality of returning to real life hit us hard, and we struggled to get through a full day of, well, normal life. 
I was reminded after a long two weeks of nothingness that, while our family generally thrives on routine, we need to have systems in place to keep things running smoothly and operating optimally. 
I scrambled to get our household back to our regularly scheduled programming so that the rest of the week wouldn't feel like such a "shirt" show (any other fans of The Good Place out there?) Since we are now almost completely back in the groove, I thought I'd share how we made the adjustment--in case anyone else is having a hard time this week.
Here are my tips for returning to real life and setting your family up for success in 2020--a belated January goal (but I never was one for timely traditional resolutions!). 
1. Stock Your Fridge Strategically
Quick: reserve a delivery window on Amazon Fresh! Now before you start ordering food willy nilly, pull out a sheet of paper and plan out a week's worth of dinners--this is usually the biggest pain point of grocery shopping. When we go into a store without actual meal ideas, we end up with random snacks and spices and miscellaneous items. And then we still need to make separate trips for family-meal ingredients (or if you're like me, you wind up ordering in.) Add a few brown-bag lunch essentials, snacks and cereals, and you'll be all set. Less time, less money, less hunger.
Momtrends Pro Tip: There's an app for that! Download Mealime. It's made to help you plan meals for you and your family. You can create profiles for the different you are cooking for, which can include things like likes, dislikes, allergies, etc. You can then search for recipes that match your needs. Pick a recipe, and you'll get full instructions and can automatically add the necessary ingredients to your grocery list. There's even Instacart integration! 
2. Update a Physical and Digital Calendar
Now that we're back in the land where time doesn't stand still, it's time to fill your 2020 calendar with plans, tasks, appointments and goals. A shared digital calendar that can be accessed and edited by all family members is advisable, as is a large tangible one. Check the hard-copy every morning and go through the day's to-do's together, then make changes on the digital version IRT, as needed. Finally, for your own wants and needs, get a beautiful and inspiring personal planner. This is where you think less tactically and dream bigger.
Momtrends Pro Tip: Get yourself a momAgenda. Here's why we love it.
3. Buy All the Bins and Storage Systems
Like I said: toys are everywhere. Get the mayhem and madness under control and rein in all the stuff. Here's how to start: empty out all the bins and baskets and chests and storage systems, then: sort. Classify by age, size, frequency of use--whatever makes sense for your family. Also make piles for donations and recyclables/garbage. Once you have your various piles, begin assignment them to designated storage areas, and then get out that label-maker!
Momtrends Pro Tip: We've got more organization hacks to help you keep everything neat and tidy.
4. Pay Attention to the Clock
We were so lax about everything over the holiday break, and now everyone is having a hard time returning to a regimented time table. Ease into the schedule. Bump bedtimes up by 15 minutes every night until you get to the desired turn-in time. Keep odudinner a little earlier, make homework an after-school priority and turn the TV off at a designated hour.
Momtrends Pro Tip: Having trouble keeping things running in a timely fashion? Check out these time blocking and other management tips.
5. Reintroduce Chores
If the kiddos re feeling a bit uninspired (that's code for lazy!) after the holidays, try introducing a few new chores. Sure, they'll resist at first, but it's important they understand that their responsibilities extend beyond video games and vegging. 
Momtrends Pro Tip: Outdoor chores get the kids exercise and fresh air. Raking and blowing leaves or helping shovel snow will get them winded and work out some of that cooped up wildness.
5. Reward Yourself and Your Family
This first full week will be an adjustment, and by Friday, chances are everyone will be exhausted. Reward yourselves for getting back into the swing of things by kicking off the weekend with popcorn, pizza (bring on the cheese again!) and baking cookies. You deserve it.
Momtrends Pro Tip: Create a chart to encourage the kids to stick to the good behavior and patterns (waking up on time, picking up toys, eating healthy meals, doing homework, and getting to bed). Give one sticker for each routine completed. On Friday, tally up all the stickers and reward your family based on the number. More stickers? Maybe throw in an ice cream sundae bar too!  
Want more from Momtrends? 
1. Making Life Easier at Home With Amazon-Enabled Devices
2. Perfect Business Book for Moms
This is not a sponsored post.