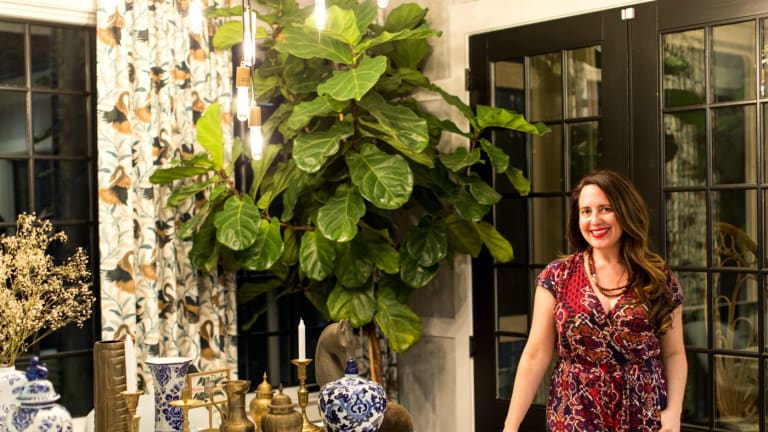 HGTV Smart Home Tour and How to Make Your Home Safer
Get a look at the gorgeous HGTV Smart Home and find how how you can make your home safer...
Have you heard about the HGTV Smart Home? Well, in case you aren't familiar, it's an impeccably designed home in Palmetto Bluff, South Carolina that's filled to the brim with the latest and greatest in tech. That's right. Not only is every room to die for decor wise (think laid-back luxury), but they come complete with some incredible safety features. We recently moved into a new home and while I'm certainly focused on decorating, I'm also interested in what I can do to make my family safer. Enter the new oh-so-sleekly re-designed SimpliSafe home security system...SimpliSafe outfitted the Smart Home with a slew of their top home security features and, let me tell you, after learning about them, I'm ready for a home safety overhaul of my own! So, let's get down to brass tacks and talk about how to make your home safer.
I come armed with some helpful tips on home safety because I recently had the opportunity to go on my own HGTV Smart Home tour thanks to the folks at SimpliSafe. They treated some of my favorite influencers, like Mom Advice, Boston Mamas, Family Focus Blog and Well Connected Mom to a private tour. How lucky am I!? Founded in 2006, they've been perfecting their home security system for years and the latest generation is smaller, faster and stronger than previous generations, yet costs the same reasonable price. This version was designed to simply disappear into your home and, boy, does it. Plus, it's more intuitive which is a big plus with this time-challenged girl. I don't know about you, but I don't have hours to try to figure out new gadgets. 

Now all that is well and good, but SimpliSafe is so much more than its stellar design. It offers super cool features like the option to engage your alarm with the keypad, a keyfob or even with your smart phone or tablet through the app. With SimpliSafe you'll also find comfort-inducing features like a panic button (just the thing to give me peace of mind when my husband travels), a backup battery that will give you another 24 hours of coverage (anyone who's been through a power outage knows how scary things can get) and SmashSafe™ technology that ensures the authorities are contacted even if the Base Station, Siren or Keypad are destroyed. And that's not all...
When you purchase SimpliSafe home security equipment, it's yours. So, if you move, you simply take it with you. You don't have to go through a costly setup process every time you change addresses. As someone who's paid for an alarm to be set up more than once, this feature sold me alone...but there's more! There is no contract required. So, you aren't locked into anything and you can forget about hidden fees too. The fair pricing almost seems too good to be true, but it isn't! And if that weren't enough, later this year they will be launching a video doorbell (which all mamas can appreciate), outdoor cameras and even a smart lock. Now does that sound like the wireless home security system of your dreams or what?
Now that you've gone on your own little HGTV Smart Home tour and learned about how you can make your home safer with new tech, why not check out our tips for how to raise digitally savvy kids!
We were not paid for this post. Accommodations were provided.