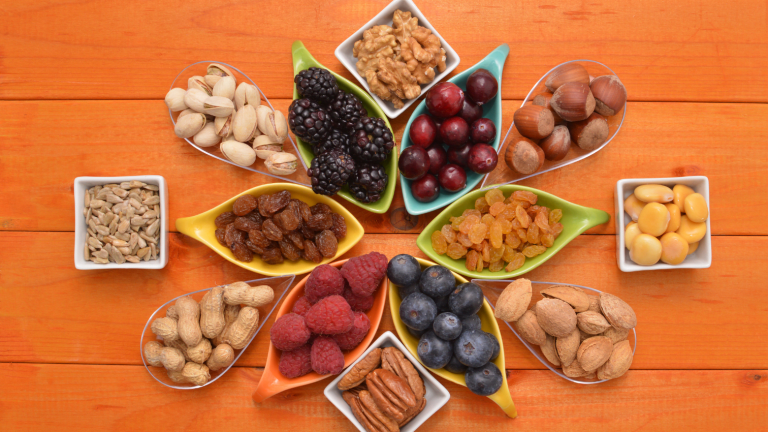 Six Healthy Snacking Ideas for Moms
Healthy Snacking Ideas for Moms: Recent research shows that snacks make up 25 percent of the average American's daily calorie consumption.
Snacking can help you avoid lapses by keeping your appetite reasonably quiet. Recent research shows that snacks make up 25 percent of the average American's daily calorie consumption. We've got six healthy snacking ideas for moms to help them snack smarter.
Related: How to create the perfect mini burger
Why Snacking Matters
Most of us get hungry every 4 hours or so after our body has utilized the energy from our last meal, yet the amount of time between meals can often last 6, 7, or even 8 hours. Many times you won't be able to feel that hunger, especially if you're distracted by doing engaging things. However, going long periods of time without eating can derail your healthy eating habits sometimes because you become so eager to eat that you might overeat or make unhealthy food choices out of convenience.
Therefore, it's important to ensure that your snack choices are as healthy as your meals. Whether you're the individual who eats breakfast at 6 am and always wants a snack around 10, are someone who is absolutely famished at exactly 3 pm every day, or even if you do not feel hungry until you get home and only want to satisfy yourself for the hour or two before dinner, a small, healthy snack may be a good idea to prevent you from overeating at lunch or when you get home from school or work.
Six Healthy Snacking Tips for Moms
We're excited to share these healthy snacking ideas for children from an expert. Carolyn Coulter, RD, LD, Director, Wellspring Wisconsin.
Plan ahead to avoid mindless snacking- but don't feel like you have to eat the snack you've planned if you do not feel like it at the moment.
Separate out large multiple serving bags into single serving sizes to avoid accidentally eating too much. Using snack sized Ziplock bags is an easy way to limit yourself to about one serving.
Limit the supplies. Try to avoid keeping too many snack options around the house or office but make sure the ones you have really satisfy you. You don't want to have so many options that you're able to jump from one snack to the next all night long, but you also don't want to keep so few snacks or ones that are so unappealing that you would rather just head to the vending machine.
Keep lots of fresh fruit on hand in case you still want to eat something after you finish your snack. Most fruits and veggies pack lots of nutrients but not tons of calories.
A little protein and a little fiber in your snack can go a long way when it comes to satisfying your hunger for a longer period of time. Try to add some low fat deli meat or fat free cheese or yogurt to a high fiber food like fruit or a whole grain starch to ensure you get both of these important nutrients.
Be careful with energy bars, some have as much fat, calories, and added sugar as a candy bar (and many don't taste that great either).
What are some of your favorite snacks?
MORE FOOD IDEAS FROM MOMTRENDS
PIN IT!
Use Pinterest to plan your meals and save new recipes. Be sure to to follow our Recipes to Inspire board here.
Momtrends was not paid for this post