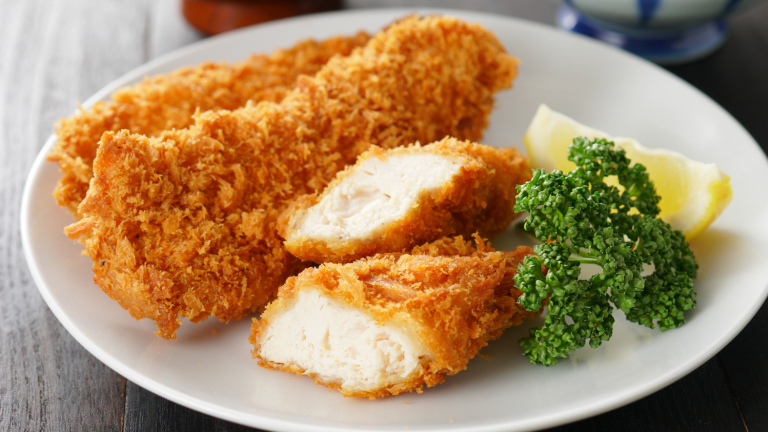 Healthy Chicken Strips for Kids
This recipe inspire you to forgo the store-bought version and whip up your own chicken strips.
Earlier this year we focused on fit moms. Jennifer Leal definitely qualified, and yet she's also an accomplished chef. I simply didn't know where to feature this multifaceted mama! Her blog, SavorTheThyme.com is all about nourishing the family. From kitchen delights to parenting tips, this is a must-read blog for the modern mom. But Jennifer's also an athlete so you my lucky readers are going to get a bit of both--food and fitness.

First, I wanted to share a recipe from Jennifer's site. I love how she incorporates kids into her menus. This Baked Chicken Tenders recipe, might just inspire you to forgo the store-bought version and whip up your own chicken strips.
Baked Chicken Tenders Ingredients:
1 lb. of boneless, skinless chicken breasts
1/3 cup rice milk
1 egg white
1/3 cup sliced almonds (for even better flavor, toast them first)
1/4 cup old fashioned oats
1/2 cup whole wheat bread crumbs
1/2 teaspoon salt & a dash
1/4 teaspoon pepper
Baked Chicken Tenders Directions
1. Toast two pieces of whole wheat bread into the toasted on the medium setting and toast. Remove and allow to cool.
2. Preheat oven to 375 degrees and prepare baking sheet by placing cooling rack on top of it.
3. Combine egg white and rice milk in a bowl and mix well. Add a dash of salt.
4. Cut chicken into tenders/strips
5. Chop toast into small squares and place into food processor with the almonds and oats. Pulse to combine, pour into a bowl and season with salt and pepper.
6. In assembly line fashion, dip chicken into milk/egg mixture, then dredge into breading, coating evenly and placing onto cooling rack.
7. Bake for 15 minutes.
MORE FOOD IDEAS FROM MOMTRENDS
PIN IT!