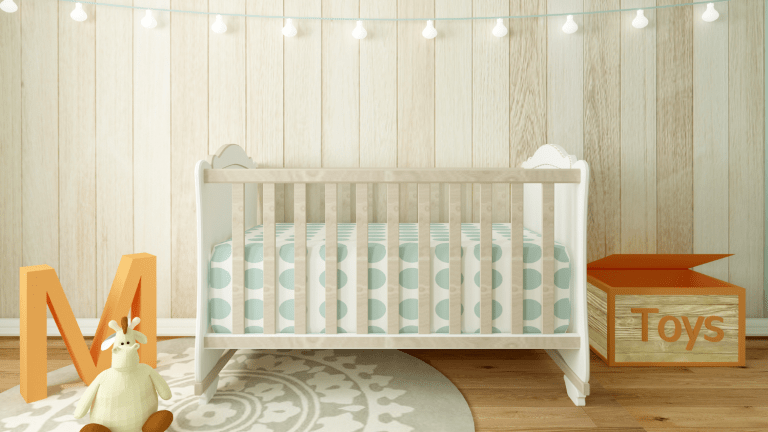 Gender Neutral Nursery Color Schemes
Don't want to commit to a traditional color scheme for your baby's nursery, try our tips for creating a modern nursery that's free from gender rules.
Your family is about to bring a new person into the world, and you want to share a bright, open and welcoming world with your little one. Leave the stereotypes and generalizations behind and let your child enjoy a warm, loving nursery decorated thoughtfully by you and your partner, minus the outdated color schemes previously dictated by gender preconceptions. A gender neutral nursery can be an educational, calm and positive environment for the newest member of your family, and an enjoyable atmosphere for you as well.
Related: 10 tips for a greener nursery
Gender Neutral Nursery Color Schemes
Here are a few ideas for getting started creatively before you break out and paint straight from the color swatches.
Color Favorites: Try choosing colors that are favorites of yours and/or your spouse's. Maybe these are your favorite sports team's colors, a combination of your favorite color and your partner's favorite color or colors that you love putting together. Selecting a favorite color will ensure your positive energy in the room.
Neutrals: Who says beige, tan, brown or grey colors have to be boring? Soft hues can create a calming environment for your little addition. Grass shades, khaki, storm grey or sand are gender neutral and generally relaxing. Make your baby's room an oasis for both her and you. I love this trio of neutral prints from Etsy.
Monochromatic Color Schemes: Like one color the most? You can stay within a preferred color family with a monochromatic color scheme and leave the matching for another day. Monochromatic colors are all the colors (tints, tones, and shades) of a single hue. For example, if your family chooses blue, adding small amounts of white, other colors and black to your base color of blue will keep all the subsequent colors in the same color scheme.
Complementary Colors: Maybe you like the idea of a partnering color theme and the feel of the dynamic duo. Your significant other and you created this bundle of joy as a melding of families. A complementary color scheme can be a visually metaphorical or symbolic way to convey this relationship in the nursery. The contrast can also be gender neutral when you combine complementary colors like orange and blue, yellow and purple and red and green. Grab a color wheel from the paint or art store, get spinning and find a gender neutral combination that brightens your bub's room.
Tricolor Palettes: If you're having a hard time deciding on just one color, or even just two, break out in a bold tricolor scheme. The more colors you add, the less gender discriminating your nursery will be. Many online color matching or paint selling stores allow you to place with color schemes by dragging and dropping colors you like together to check out what they might look like in conjunction with one another. Easily try before you buy!
Themed Colors: Themed colors recall memories specifically in their own category. Choosing bright or neon colors develop a room's own theme. Likewise, you can experiment with further themes like citrus (yellows, oranges and greens) or seasonal (autumn, summer, spring or winter colors).

Get colorful and creative with a range of non-gendered, gender neutral nursery color schemes. You don't have to follow the crowd; create a space all your baby's own in a color scheme that you and your significant other will also enjoy and love. If you are new to color theory, or just want to play around with colors before deciding on the right color scheme, check out kuler. Once you decide on a paint color, you can really make your nursery pop with a personalized wall decal.
MOMTRENDS PICKS FOR NEW PARENTS
PIN IT!
Don't forget to save your fave baby gear and ideas on Pinterest and follow along with our Gear for baby and kid board!
Tips provided by Dali Decals. Momtrends was not paid for this post.