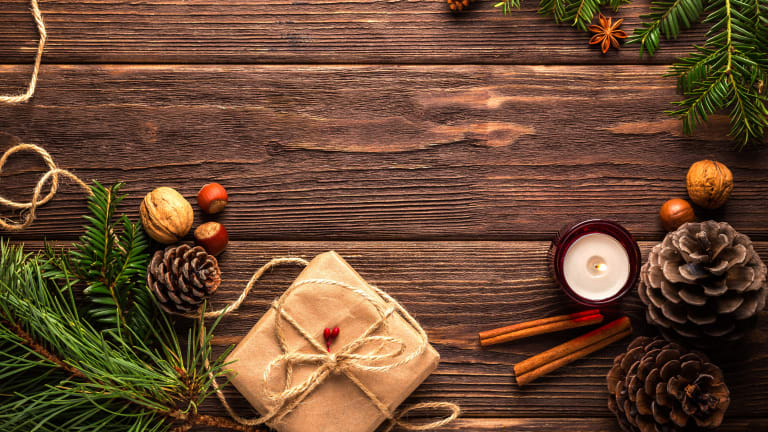 FREE Holiday Hangtag Printables
To help with the gift wrapping, we're sharing our holiday hangtag printables.
Whew! We're almost half way through December! The kids have been counting down the days until Christmas for what feels like 100 days already. We've been stringing lights, drinking hot cocoa, and wrapping presents like crazy around here. To help with the gift wrapping, we're sharing our holiday hangtag printables. 
Holiday Hangtag Printables
Pretty those presents for their place under the tree!
You've probably been to your local stores. It's madness, right?! I, myself, prefer to shop online. If you haven't seen it already, you need to check out our Holiday Gift Guide. Our team of editors have done the hunting for you, and put together a rocking gift guide with all the latest and greatest gift ideas, and even things you didn't know you wanted... yet!
Better Gift Giving
Shopping our Holiday Gift Guide is the way to go. Nothing beats listening to some Christmas music, lounging in your pajamas, and shopping online with a wine glass in hand. Now, some of the gifts are arriving and maybe you're running out of places to hide them so they won't be spotted before Christmas day arrives. Well, it's time to start wrapping.
Our gift guide makes the holiday season less stressful by having it all in one place for you. And, once you've got all your shopping done, we're helping you take the gift giving experience one step further. Our free printables are the perfect way to finish off your presents.
With festive phrases like "be merry" and "let it snow" on our holiday hangtag printables, we bet you'll be humming Christmas carols as you wrap up your presents with big festive bows.
Tie them with twine, attach a mini ornament like our DIY Grinch ornament or a big sparkly holiday bow!
This year, let us help make the holidays easier. From shopping to wrapping, we've covered all your gift-giving needs!
You can find our holiday hangtag printables download here in our Holiday Gift Guide as well as lots of unique last minute gift ideas!
More From Momtrends for the Holidays
Pin it!
Use Pinterest to save your favorite gift ideas. Be sure to follow our Holiday Recipes and Crafts board here.
This is not a sponsored post.