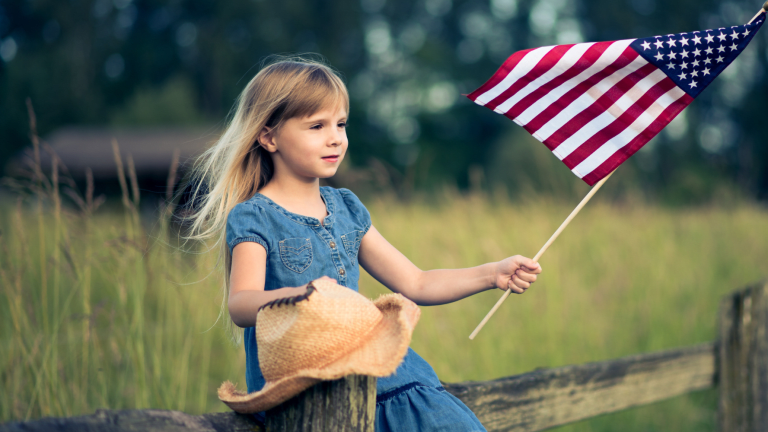 Fourth of July Safety Tips
We tapped the experts at for the top seven safety tips for your family during the 4th of July holiday period.
Barbecues, pool parties, fireworks--the Fourth of July is a ton of fun for everyone. But, amidst all the festivities, it's important to take precautions and be aware of certain safety measures.
Related: DIY 4th of July flower bouquet
We tapped the experts at SitterCity for the top seven safety tips to keep in mind leading up to Uncle Sam's birthday.
Seven Top Fourth of July Safety Tips for Your Family
Pool Safety: When the kiddos are in the pool, stay alert and vigilant. It's easy to get distracted when you're hosting a party or at someone else's house for a BBQ, but unfortunately, this is when pool-related accidents are the most common. You can make sure the kids are safe and everyone is having a good time by hiring a lifeguard or having parents take turns watching the pool.
Sunscreen: The dreaded fight. But so many families choose to celebrate outdoors. Make sure you have plenty available and ready with at least SPF 15 and reapply every two hours, or after the munchkins have been in the pool. Tip! It's best to keep younger infants in the shade and out of the sun.
Grilling: Regardless of the occasional burn, grilling is one of the great joys of summer. Because grills can get extremely hot, they should be attended by an adult at all times and kids should be kept no less than three feet away from it during and immediately after use.
Food and Booze: Good times are rolling and it becomes easy to forget about food that's been sitting out or a beer left on the table. When kids are hungry or curious, they probably won't think twice about what they're putting in their mouth. They can get sick from expired food and alcoholic beverages, so parents should be conscious about keeping food fresh and alcohol out of reach. All food should be refrigerated after one hour if the temperature is above 90F.
Fireworks: It's inevitable there will be some fireworks-related injuries. Usually, they involve adults mishandling explosives, but that doesn't mean kids aren't vulnerable. Fireworks are illegal in many states and yet, people typically find a way to get their hands on them in time for the holiday. Keep kids as far away as possible from fireworks at all times. Even sparklers can be dangerous, so make sure you are assisting young ones in handling them properly.
Crowds: Whether you're taking your family to a park, pier, or picnic, remember to keep an eye on your kids. Fireworks are usually set off as soon as the sun sets, so there's a good chance it'll be dark, loud, and crowded. Kids are quick to wander off, so it's best to stay in one place, set a designated meeting spot in case anyone gets lost, or just make sure your child is beside you the entire time.
Ear Protection: If you're planning on bringing the kids to catch the show, consider packing earplugs or over-ear headphones. As everyone knows, fireworks can be very loud. Not only can they startle and scare small children (and animals!), but they're also capable of damaging their hearing.
MORE 4TH OF JULY IDEAS FROM MOMTRENDS
PIN IT!
Use Pinterest to save your favorite ideas for summer fun. Be sure to follow our 4th-of-July board for more inspiration.
This is not a sponsored post.