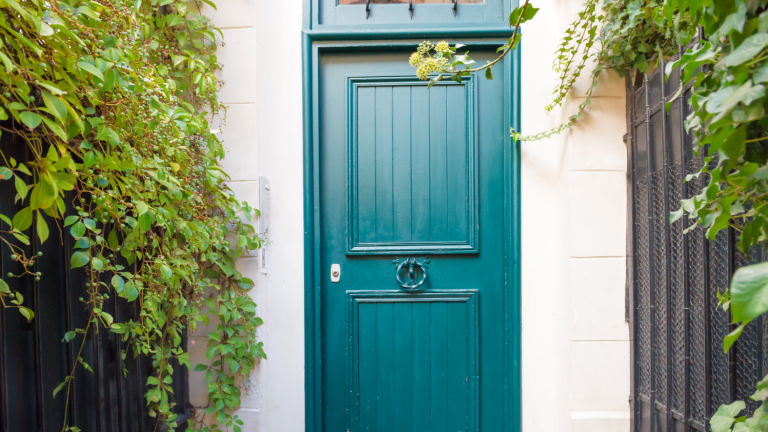 Five Tips to Creating a Budget-Friendly Outdoor Space
Get inspired by these welcoming and functional outdoor spaces that will become an extensions of your home.
As temperatures consistently begin to steady, outside of spring cleaning one task on many people's agenda may is getting their outdoor spaces together. As we prepare to spend more time outside, welcoming and functional outdoor spaces become extensions of our homes and fun entertaining areas. Creating a great space where you can sit and watch your kids or entertain the girls for a moms night out can be created on a simple budget by keeping a few things in mind.
Related: 3 DIY projects to help you enjoy your outdoor space
Here are 5 ways to create a great outdoor space on a budget.
1. Repurpose: If you are anything like me, little items from old used candle jars to wreaths are likely to get seasonal makeovers. Take inventory of things you have stored away from previous use and see if the fabric or material is suitable for outdoor use. If so, clean it off, recover it, paint it, add seasonal flowers or touches and make them new again. Mason jars, twig wreaths and pillows are great contenders for outdoor repurposing.
2. Use Pallets: Pallets make a great base for seating or a base to place plants and other items on. At less than $5 a piece or sometimes even free you can't go wrong with a good pallet makeover.
3. Check for Marked Down Plants: With a large amount of flower and plant inventory moving in and out during the season be sure to check the clearance area of the nursery or garden center. While these plants may look a little destitute, often big box retailers don't have the man power or experienced staff to properly take care of plants. Sometimes just a little water, proper light and plant food may be enough to bring these $1 -$3 gems back to life again.
4. Paint Fallen Branches: If you've had a long winter then you know it's not uncommon to see branches lying on the ground after collapsing under the weight of ice or snow. Don't be so quick to toss those branches. Give them a painted makeover to use as vase fillers on your porch. Paint them with bright and fun colors or even glow in the dark paint for a whimsical touch to a night time dinner party.
5. Paint: So cliché, but so effective! A gallon of paint goes a long way in freshening up a space. Whether it be the southern tradition of painting the porch ceiling "Haint" blue or giving your door a bright fresh color, paint is always a cost effective way to change your decor.
MORE DESIGN TIPS FROM MOMTRENDS
PIN IT!
Need more ideas on what to do with the kids? Be sure to follow our Home-Style Inspiration board on Pinterest here.