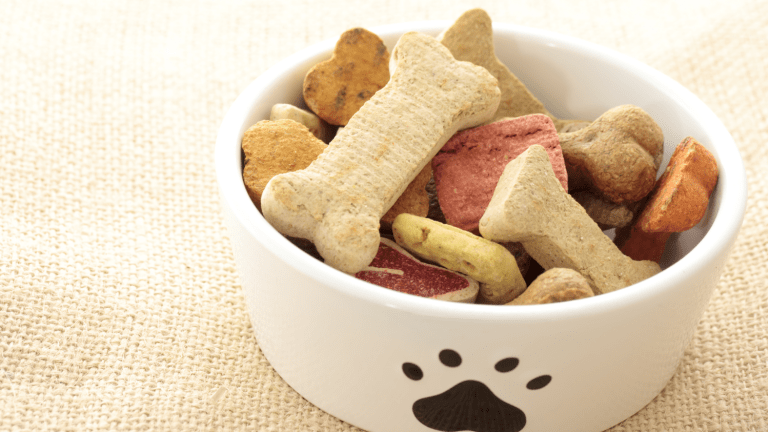 Finding the Perfect Dog Crate
Eight Dog Crates to Consider for your Home. A crate can keep them safe and secure and help move potty training along.
My new Vizsla puppy has been with us for nearly two weeks and we're totally in love. We are knee-deep into potty training and we are using a crate to help everyone in the family. A dog crate is an essential training tool. They need to be sturdy and safe. I know finding the perfect crate can take time, so let me help do some of the research for you.
Related: Are you ready for a puppy
The Best Dog Crates to Consider for your Home
Ready to make a little home for your puppy or dog? A crate can keep them safe and secure and help move potty training along. 
Ginny Pet Crate. This one comes in 4 colors and I like the clean lines and the wood look. It's made of Ecoflex, a non-toxic recycled plastic-wood polymer composite material that won't warp, crack or split. It doesn't absorb liquid or odor. Wipes clean. There are four sizes--from small to XL.  Momtrends Note: This is NOT chew proof, so probably not great for a puppy. ($116)
Revol. This easy to set up crate is a great alternative to the metal version. It's more attractive and I love that it is collapsible and easy to set up, transport, and store. Revol's design, inspired by baby industry quality standards, incorporates premium materials and ergonomic, easy-to-use doors. Puppy divider included. Pick from two sizes and three colors. ($375 for small and $475 for medium on Amazon) (note:this is an Amazon Affiliate link)
MidWest iCrate Starter Kit. This crate has been a staple for years and is perfect for chewers and young dogs. In fact, this is the crate we used to crate train our dog. This starter kit is perfect for your new pup. It comes with the crate, crate cover, dog bowls and pet bed. Plus a 1-Year Warranty on ALL Items. Everything you need arrives in 1 carton so you can enjoy more time with your new family member! Available in six sizes. ($110) (note:this is an Amazon Affiliate link)
PUPZO Heavy Duty Dog Cage Crate If you've got a chewer, check out this carbon steel crate on wheels. They've updated it into a house shape, which looks a lot more fun than the normal boxy version. It's made in five sizes and comes in three colors. (note: this is an Amazon Affiliate link)
Brooke Credenza. If you want to design your crate to fit into your decore, try this one. Warning, it's expensive, but it comes in 23 colors. Their crate is also designed to be a functional piece of furniture, whether it be a credenza, sideboard, accent table or a new TV console. These crates come in several sizes to fit your needs. All dog crates are sized to fit existing floor trays and dog beds. Their offer single wide, double wide, double-wide with a divider and a corner. ($2000)
Hexxon Modern Dog Crate. WLO Wood is the founder of Modern Wooden Pet Crates. There are MANY ways to personalize this little home. You can pick the size, color and even put your dog's name on the house. It's incredibly stylish and modern looking ($529). (note: this is an Amazon Affiliate link)
Snimoy Heavy Duty Dog Crate. This indestructible crate looks pretty cool thanks to the wood panels. Designed with double doors, it is easier for you to access or feed your pets. 2 removable trays can hold flowing soiling to keep the dog kennel and floor clean. 360-degree rotating casters can help you move the dog crate to anywhere easily. In additionally, 4 wheels are lockable to prevent accidental movement and keep the dog crate securely in place. A good moveable and lockable dog crate can provide you a secure and convenient daily use ($329).  (note: this is an Amazon Affiliate link)
Kindtail. This super cute crate is for small dogs. If beauty matters most, you'll love the KindTail homes. They come in fashionable colors and will look perfect in your home.  The door is designed to stay open and I love the fresh colors. Available in two sizes ($149).  (note: this is an Amazon Affiliate link)
Etsy. This modern crate is handcrafted in the Ukraine and designed for medium dog breeds. It can be closed off with one simple added boundary. This handcrafted home is a special item--you work with the artist to make this and you can even order replacement panels. ($499)
Fable Pets. Our signature crate is made from premium bent wood. The gate, which comes in metal or clear acrylic, may be secured with a sliding mechanism or stored discretely within the unit. The minimal design blends seamlessly into any home as a functional side table and balances generous airflow and light in a serene den-like environment for your pet to recover from adventuring. ($395)

Now let me know which crate you picked and how it's working. 
More Puppy Love from Momtrends
PIN IT!
Use Pinterest to save your favorite pet tips and be sure to follow our Puppy Love board here.
We were not paid for this post.