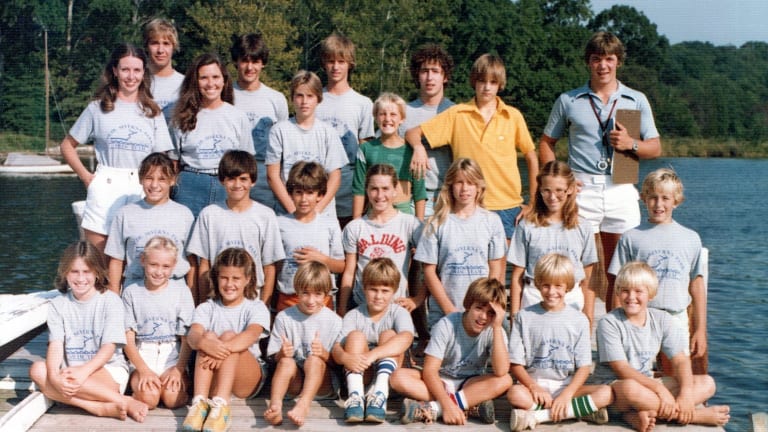 Find Out the Improvements to the Epson FastFoto Scanner
The Epson FastFoto app allows families to quickly and creatively make digital stories from scanned images.
Back in 2016 Epson sent us a pretty cool scanner to test out called the FastFoto. My family was quickly convinced that this high speed photo scanner was an awesome way to save our cherished family memories. The FastFoto scanner was a way to convert old photos to crisp digital images that could easily be sorted and shared. Now five years later, Epson has upgraded the experience with a new app that makes scanning and sharing even more fun.
Related: How to digitally prepare for storm season
Converting Photos to Digital Files
I probably don't need to convince you that photos are priceless. It's more likely that I need to educate you on the best way to care for your family photo treasures. I know the angst that goes along with sending out family photos to a scanning service, we weren't signing on for that. And I also know the pain of scanning images one by one in a printer. No mom has time for that!
Epson used their printer knowledge to improve on the whole experience. With the FastFoto, you can scan thousands of photos in just a few hours. It's so painless! 
I started the process of archiving our family photos with the FF-680W High-Speed Photo Scanning System. It's the world's fastest personal photo scanner, scanning thousands of photos –as fast as one photo per second at 300 dpi4 and up to 36 photos per batch, front and back. 
My mom finally brought up a box of old photos and shared them. I'm especially thrilled with my dad's old ski photo and this vintage swim team picture she found. These photos aren't doing anyone any good stuck in a dusty album. Now that they are digitized, I can share them with the world!
Thanks to Single-Step Technology I can capture both the image and my mom's handwritten notes on the back of a photo in a single scan.  Photos can be loaded right on your devices and shared images can be backed up to cloud services such as iCloud, Dropbox and Google Drive.
The Epson FastFoto FF-680W scanner (MSRP $599.99) comes with Epson's a one-year limited warranty. 
Get Espson FastFoto Scanner on Amazon here.
Scanning Photos with FastFoto
Check out the in action of the scanner in process:
Sharing Scanned Photos Just Got Easier
The technology was incredible and now Epson has made it even better thanks to the new app that streamlines the FastFoto experience. Now you can scan, share, and create stories in seconds all with your phone...no laptop needed. Each photo can be tagged by year, month and subject for easy sorting. 
In addition to the ease of scanning and sorting. I'm really intrigued by the stories you can create with the Epson FastFoto app. You can capture the voice of loved ones on your phone to creates custom videos. Add in music, text, and transitions and you've got a mini family treasure right on your phone. Your kids will love playing with this feature (especially if they are keen on making TikTok videos)
I love the idea of combining photos and recorded voice stories to recapture moments in time. My parents won't be around forever, but I can have them do voiceover work for videos that will be shared for generations. It's all a snap to do right from your phone, we can all be editors without having to go to film school.  
Get it: The FastFoto app is available on iOs and Android.
MORE ORGANIZING TIPS FROM MOMTRENDS
PIN IT!
Need more ideas on what to do with the kids? Be sure to follow our Organization board on Pinterest here.
For even more Momtrends, follow us on Facebook, Twitter, YouTube, Pinterest and Instagram