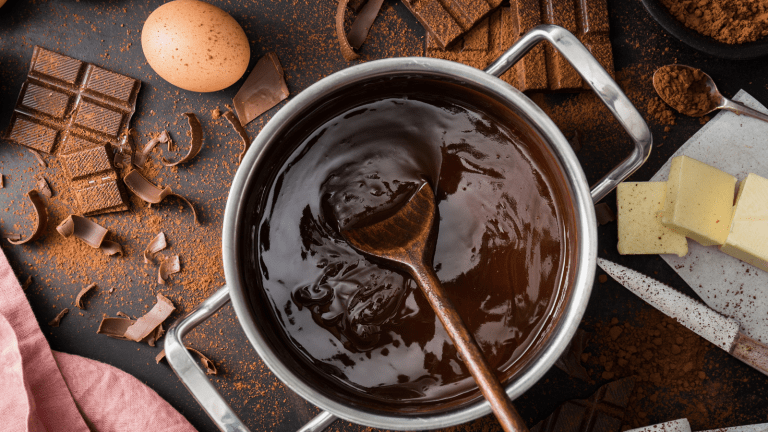 Easy Double Chocolate Mint Brownie Recipe
Our favorite brownie recipe is minty and rich and prepared with essential Peppermint Oil added in.
I have a major sweet tooth and have always loved the mint and chocolate combination. Obviously. As far as I'm concerned, one of the best forms of this heavenly combination is the triple layer grasshopper brownie type thingajajig. With St. Patrick's Day coming up, I decided to perfect and share this easy double chocolate mint brownie recipe and share it with you.
Calling all Mint Lovers
I've always eaten more than my fair share of mint brownies when I have the chance, but I've been far too intimidated to make them myself. They just seemed well above my skill level. Luckily, I was wrong! I am excited to share this easy recipe for delicious double chocolate mint brownies.
Recipe Planning
We had a St. Patrick's Day party this weekend and I was craving these brownies something fierce so I searched for an EASY recipe. I found this Chocolate Mint Brownies recipe by Betty Crocker and knew that even I of little baking skill could handle it. And, to make use of some supplies I already had on hand, I substituted doTERRA Peppermint Oil for the mint extract. The result is a delicious, decadent and totally doable recipe!
While the actual baking is very simple, it is a multi-step process so make sure you allow enough time for the brownies to set and cool, about 5 hours.
Easy Double Chocolate Mint Brownie Recipe
Ingredients
1 box (1 lb 2.4 oz) of your favorite brownie mix
Water, vegetable oil and egg (or any other ingredient) called for on brownie mix box
2 1/2 cups powdered sugar
1/3 cup + 3 tablespoons butter, softened
1/3 cup + 3 tablespoons whipping cream
2 oz cream cheese, softened
10 - 15 drops doTERRA Peppermint Essential Oil OR 1/8 - 1/4 teaspoon mint extract
2 drops green food color, if desired
1 1/3 cups (8 oz) semisweet chocolate chips
Easy Double Chocolate Mint Brownie Instructions
Heat oven to 350°F (325°F for dark or nonstick pan).
Grease bottom only of 9-inch square pan with shortening or cooking spray. Make and bake brownie mix as directed on box.
Cool completely, about 1 1/2 hours.
Make Mint Filling
In large bowl, beat powdered sugar, 3 tablespoons softened butter, 3 tablespoons whipping cream, 2 oz softened cream cheese, and 10 drops of Peppermint Oil or 1/4 teaspoon mint extract with electric mixer on medium speed until smooth.
Taste test and add Peppermint Oil or extract to desired minty-ness.
Spread over cooled brownies.
Refrigerate about 1 hour or until set.
Make Chocolate Topping
In nonstick saucepan, heat 1/3 cup whipping cream, 1 1/3 cup semisweet chocolate chips and 1/3 cup butter over medium-low heat, stirring constantly, until melted and smooth.
Cool about 10 minutes or until lukewarm.
Pour topping over filling; spread to cover.
Refrigerate uncovered about 2 hours or until set.
Before cutting into bars, let stand 10 minutes at room temperature. Makes approximately 20 bars. Store covered in refrigerator.
MORE ST. PATRICK'S DAY FROM MOMTRENDS
Here are more ideas from the archives.
PIN IT!
Use Pinterest to save your favorite crafts, menus and parties for St. Patrick's Day here on the Momtrends St. Patrick's Day Board.