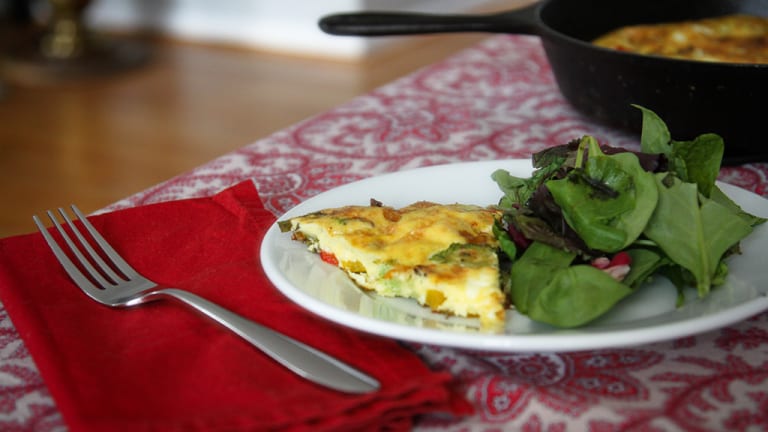 Three Easy Christmas Breakfast Ideas
We shared three easy Christmas breakfast ideas for your holiday morning enjoyment. They be easy, but they're mighty tasty!
One of my favorite things about the holidays is tradition. Our family has been celebrating some of our own special holiday traditions since I was a kiddo and they're even more special now that I have children of my own. One of those traditions is Christmas breakfast. Whoever hosts Christmas morning (that's me this year) serves up a delicious breakfast which the family noshes on while we open our gifts.
Related: 13 crock pot breakfasts for Christmas morning
Three Easy Christmas Breakfast Ideas
There's nothing quite like sipping on a hot cup of coffee while cozied all up on the couch with a plate of something tasty. And since I bet we aren't the only ones with this tradition, I thought I would share some easy Christmas breakfast ideas with you...
Egg bake... My mom started out making this recipe for my family, but my hubs has taken it over. Haha! His egg bake casserole is now a frequent family request and you can bet that we'll be digging into a batch of it on Christmas morning!
Frittata...So, eggs are kinda my favorite form of breakfast food. Bwah! But this frittata from Take Time for Style is is a little fancier than my family's egg bake and perfect if your breakfast is more formal and eaten at a table in real clothes versus on the couch in jammies. Hahaha!
Egg Sandwich...And if you want to go totally in the other direction, opt for a portable meal like this egg sandwich from Sunny Sweet Days. You can easily hold one of these sammies in one hand while the other opens gifts. Hey, we're moms...We love to multi-task right?!
So, there you have...Three tasty Christmas breakfast ideas. I hope you have a delicious Christmas morning!
MORE HOLIDAYS FROM MOMTRENDS
PIN IT!
Use Pinterest to save your favorite gift ideas. Be sure to follow our Holiday Recipes and Crafts board here.
We were not paid for this post.