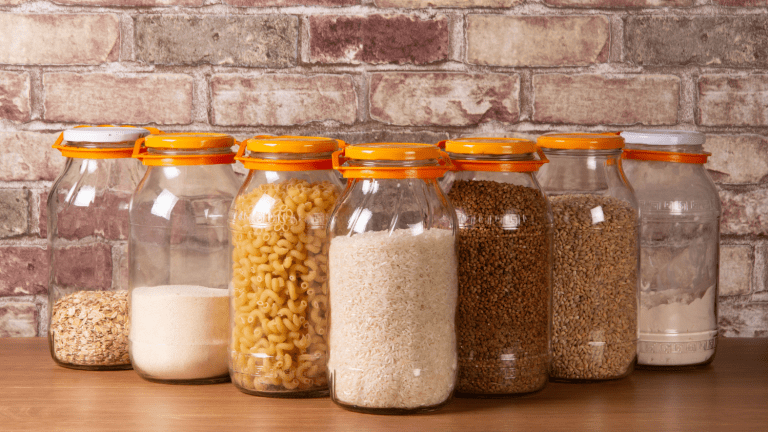 DIY Country Soup Dry Mix
Gather simple ingredients and make mason jar gifts to give full of a tasty soup ingredients.
Food expert Andrea Astrachan inspires moms to creatively prepare for the season that can drain our energy and wallets. She shared a fun gift to make and give. Gather the ingredients and spend an afternoon making these pretty mason jar gifts. The soup mix really inspired me to create, rather than buy gifts this season.
Related: Crockpot lasagna soup recipe
Country Dry Soup Mix Ingredients
1 cup uncooked twist macaroni divided in two
1/2 cup barley
1/2 cup dried split peas
1/2 cup uncooked white rice
1/2 cup dry lentils
2 tablespoons dried minced onion
2 tablespoons dried parsley
2 teaspoons salt
1/2 teaspoon lemon pepper
2 tablespoons beef bouillon granules
1/2 cup uncooked alphabet pasta
Country Dry Soup Mix Directions:
I'd suggest setting aside an afternoon and creating a production line. At the end of the day, you'd have a gift that won't languish. In a wide mouth 1 quart jar (we used the classic Ball jar, buy them on Amazon in cases of 12) layer in the following order:
HALF of the uncooked macaroni
Barley
Peas
Rice
Lentils
Onion
Parsley
Salt
Lemon pepper
Bouillon
Alphabet pasta
HALF of the uncooked macaroni
Seal tightly and decorate. Attach instructions and gift card.
Cooking Instructions:
Add contents of jar to 3 quarts of water. 
Toss in:
2 stalks chopped celery
2 carrots sliced
1 cup of shredded cabbage
2 cups diced tomatoes
Over medium low heat cover and simmer about one hour or until vegetables are tender.
This makes a thoughtful hostess gift and looks terrific. All they will have to do is add a few veggies and some water and they will have a gorgeous dinner thanks to your efforts. Teachers, hostess gifts, and friends this is a wonderful way to treat the folks who make your life sunnier.
MORE HOLIDAYS FROM MOMTRENDS
PIN IT!
Use Pinterest to save your favorite gift ideas. Be sure to follow our Holiday Recipes and Crafts board here.