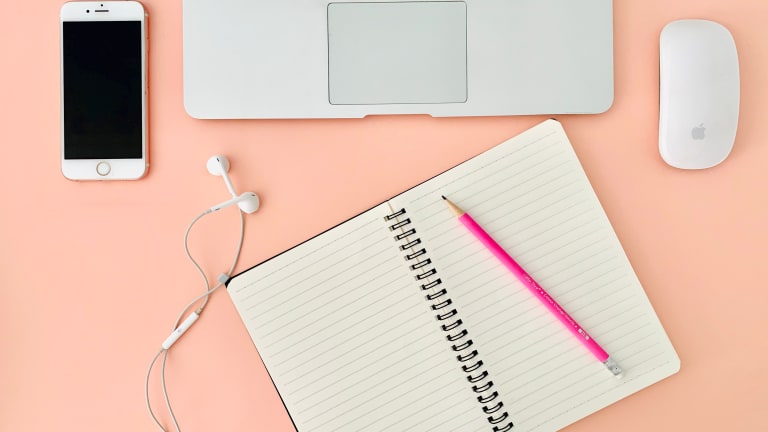 Distance Learning a Mini Course for Parents
The self-paced, do-it-yourself program that empowers you to create a happy, productive home learning environment.
Healthy Equation's Learning Lab is offering a new mini course to help parents thrive in the new world of digital learning from home.  With 5 lessons filled with activities and preparation guides, you'll have everything you need to start this semester on the right foot.
Sign up now and lock in this $97 price. 
Related: The benefits of using music in your remote learning
Nothing about the transition to distance learning has been easy. Healthy Equation's Learning Lab helps parents build their kids' confidence, resilience and a love for learning. If you and your elementary-aged child had a rough time transitioning to distance learning this spring, you are not alone. My child's experience was so rough, that I gave up on our school's platform and found another school to work with.
Learn At Your Own Pace
No one was expecting COVID to shut down our schools, and with millions of teachers, parents, and educators trying to adjust. Adapting distance learning to a home environment is NOT easy, but what if there was an easy, doable system to bring the structure, scheduling, and mindset of a nurturing classroom right to your inbox?
Healthy Equation's Learning Lab offers parents 10-15 minute lesson videos and easy, supplementary activities, each lesson is specifically designed to take less than one hour in order to fit your busy schedule.
Take the class from any device, at any time, at your convenience. Resume exactly where you left off. No limits on the number of times you can view video lessons.
Why You Need this Distance Learning Course
If you are one of the thousands of elementary school parents who had to navigate a "new learning normal" last spring, you probably have the same doubts, fears, and concerns. Here are some of the things covered in the course.
Maximize your child's learning potential
Ways to motivate your child to learn
Identifying where they need support
Time management for you and your student.
Through video lessons, simple implementation strategies, helpful handouts, and daily activities, Mary Ostrowski will walk you through the key steps of creating a positive learning environment.
The course is $97, and you'll get access to the FULL Distance Learning: A Mini Course for Parents program —the lessons, the activities, and our parent support group.
Learn how to bring school-like structure into your home to make the most of your home learning experience. Wouldn't it be great if we could all turndistance learning into an experience to remember!
Join The Community
For more support, join the Healthy Equation's Learning Lab Facebook community and connect with students from around the world who are on a similar journey to build confidence in kids.
Head to Healthy Equation's Learning Lab here to sign up for the $97 course. 
MORE BACK TO SCHOOL ORGANIZATION FROM MOMTRENDS
PIN IT!
Use Pinterest to save your favorite recipes. Be sure to follow our Back to School board for more tips.
Momtrends was not paid for this post. This is part of an affiliate program.