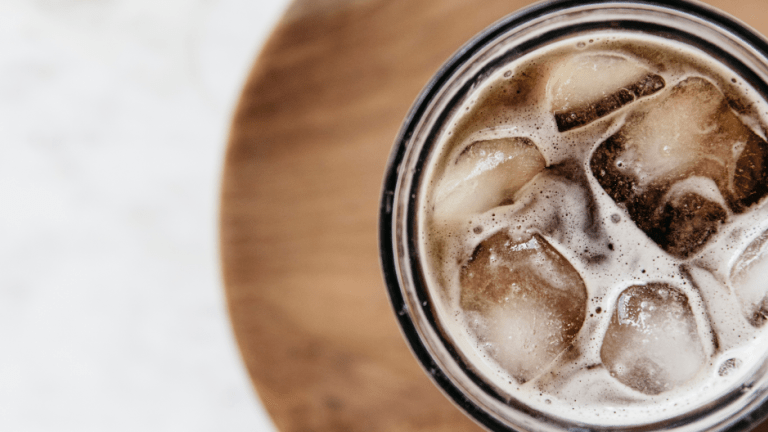 Cold Coffee Drink Favorites
We rounded up a few of our cold coffee drink favorites for spring!
If there is one thing we like as much as our cocktails around here, it's our coffee. And sometimes we combine the two. Haha! This girl is definitely a full fledge java junkie and I actually start thinking about my morning cuppa Joe the night before. Will I go all out and bust out the french press? Perhaps I'll head to my favorite local coffee shop. Or maybe it will just be a Keurig kinda day. This is what I daydream about in bed. No joke. I know that no matter what form of coffee drink I indulge in, it's going to start my day off on the right foot. That's a given!
Related: 3 refreshing ways to get your coffee fix
I'm willing to be that there are more than a few of you lovely readers who live for their coffee as much as I do. So, I've rounded up some of my favorite coffee drinks. Effort wise, they range from super easy to the more involved, but they all have one thing in common. They're delicious!
Boozy coffee...Like I said, we dig our coffee...we dig our booze...and we really dig them together. Bwah! Our boozy coffee drink recipe combines java, hazelnut liquor and Bailey's...Need I say more? YUM! This is definitely a perfect spring cocktail. I certainly see it in my near future!
Iced Coffee...Did you know that you can get instant iced coffee? It's perfect for those warm days when you just don't feel like making a batch of iced coffee...Just pour, stir and go. Hey, us moms always love a nice hack right? Especially a coffee hack!
Coffee Protein Shake...I have trouble forcing myself to eat in the morning, but we all know how important it is for your metabolism. So, a protein shake that has my beloved magic potion drink mixed right in is a slam dunk in my opinion!
MORE IDEAS FOR MOMTRENDS COFFEE LOVERS
PIN IT!
Use Pinterest to save your favorite caffeine inspiration. Be sure to follow our Coffee board here.
Momtrends was not paid for this post.
For even more Momtrends, follow us on Facebook, Twitter,Pinterestand Instagram.