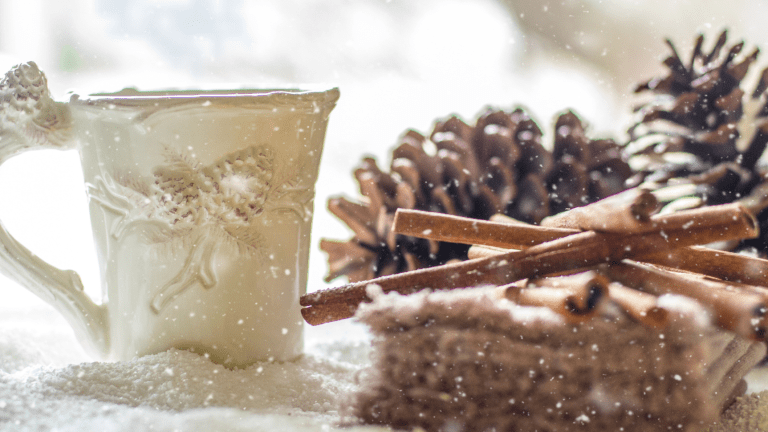 Classy Hostess Gifts for the Holidays
Special gifts packed with meaning for those who are safely gathering friends and family.
Holiday celebrations will feel quite different this year. While we all yearn to see family and friends, we must do so safely. This mean gatherings will hold even more meaning this year. When we can meet in person, let's do what we can to honor those we love with a special gift. We've rounded up classy hostess gifts for the holidays.
Related: Get your free gift tag printables here.
WTSO Wine
Wine is the perfect gift for moms who just don't want more stuff. It's all about experiences. With Wine Til it Sells Out you'll get amazing wines at tremendous prices. These wines are perfect for holiday dinners, or those virtual zoom happy hours with friends. From splurges to steals, their top-rated wines are 30-70% off retail prices from renowned wineries across the world — delivered directly to your door. I love the Weekly Tasting WTSO allows you to taste different wines every single week - for just $39.99-99.99 per order. When you sign up for Weekly Tasting, you will receive the week's tasting set of four different bottles, with no added shipping cost.
Living Decor
Bring elements of nature into your home and work space with this adorable succulent garden. It's a perfect DIY project that helps tap into your creativity AND becomes a treasure in your home. Available in pastel, and natural, with the option of 3 or 4 vessel.
Shop Living Decor 4 vessel planter here ($99).
Ariel's Honey
Made in Vermont in the smallest of batches, Ariel's Honey is a sublime treat for anyone with refined tastes. Raw honey is sourced from local, Vermont beekeepers who engage in sustainable practices. My favorite flavor is the Lavender & Vanilla, it's perfect for your tea or spread over fresh biscuits. Honey jars start at $11 and I adore the "Honey, Tea & Bee" gift set ($54).
Use code HOLIDAYBEE for 10% off (Expires -12/31/20)
Heydey Holiday Scents
Bring the scents of the season inside with this wonderful diffuser from Hey Dey Bozeman. The simple and pretty design won't work with just about any decor. This scent is iconically crisp and Christmasy with notes of Siberian Fir needles, heartening cedar wood and relaxing sandalwood $42 for 4 oz. I'm also smitten with the mini Balsam Tin Candles ($12).
Terraflame
This stunning centerpiece gives fire anytime anywhere. Each fuel can can provide 2-3 hours of burn time. The Geo Fire Bowl includes Mexican beach pebble, a protective cork base pad and 3 cans of Terra Flame Gel Fuel by SunJel. $79.99 for the white GEO bowl
Shop Terraflame on Amazon here
McCrea's Caramels
For those with a sweet tooth, the slow-cooked, candcrafted, Award-Winning McCrea's Caramel will be received with joy. This festive Merry Christmas box is the perfect treat for gifting or sharing this holiday season. The box holds 100 pieces mixed between Classic Vanilla and Deep Chocolate caramels nestled in an elegant holiday-themed card-topped gift box. Merry Christmas Box $59.95
Root Cocktails
For those who love cocktails, try these mixers. ROOT makes refined effortless, you simply mix 2 parts ROOT to 1 part spirit of your choice and have a fabulous cocktail. ROOT simplifies the handcrafted artisanal cocktail. Uniquely, blended selections made with all natural, organic ingredients enable you to offer exceptional drinks with ease. I love the Holiday Hostess Box ($55) included: 32oz Lemongrass (my favorite), 16oz Hibi Hibi and 16oz Au Pear all in a beautiful wooden ROOT engraved box. Use code MOMTRENDS to save 20% off your order. Offer cannot be combined with any other discount, code or offer.
Shop Root Crafted Mixers here. 
Minted Personalized Apron
Gift a fresh apron for the hostess that loves to cook. Minted sources their prints from a community of independent artists. This fun geomtric print can be personalized with a custom foil-pressed leather tag. $40 for this customizable apron.
Shop the Minted Apron Collection here.
Etsy Small Wooden Vase
I'm so charmed by these natural wooden that are trimmed in color. They are simple and elegant. Choose from seven different designs your favorite vase and give any living or working space. 3.5" inch high($16.80)
Shop the Shade on Shade shop on Etsy here.
Win it!
We've got an awesome gift bundle worth over $300 to share with you from a few of our sponsors. One lucky winner will get the following:
Win quality and convenience with a $100 WTSO.com gift card.
4.5oz jars of Ariel's Honey infusions with a wooden honey dipper (value $45)
Your choice of Merry Christmas or Happy Hanukkah gift box from McCrea's Candy (value $60)
More Gift Help from Momtrends
MORE FROM MOMTRENDS FOR THE HOLIDAYS
PIN IT!
Use Pinterest to save your favorite gift ideas. Be sure to follow our Holiday Recipes and Crafts board here.
Momtrends was not paid for this post.