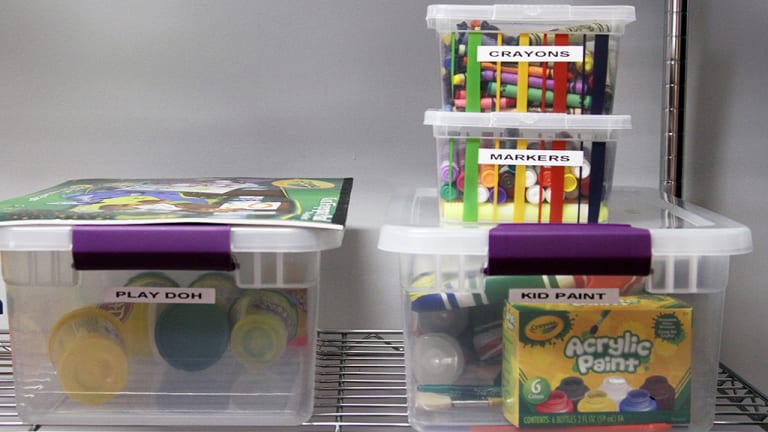 The Best Spring Organization Tips
Take advantage of these easy organization tips and your life will run more smoothly...
If I asked you if you would like to get a peek at the best spring organization tips around, what would you say? Heck yeah, I'm guessing right? I feel you. It's that time of year when most of us feel the urge to get our home in order. Sure, a good deep cleaning is on the agenda, but what about organization? Think about all the areas of your life where things could be a bit more organized. I know you have a junk drawer that could use some love, but what about the general flow of your home. Is everything as easy and accessible is you'd like it to be? What about your car? Are things strewn willy nilly about? And of course the closets, don't get me started on the closets. Unless you're truly Type A, there's a good bet that you could use some organization tips and I'm here to help. 
The Best Spring Organization Tips
3 Tier System - My friend Krystal came up with this system, and let me tell you something, it's a game changer! You separate your life into three tiers and depending on what tier an item is in, whether you use it daily etc., you will organize and store things accordingly. Seriously, check it out. A few items in and you will feel so much more organized!
Streamline your Closet - I know that my closets aren't as efficient as they could be. So, I plan on taking the weekend to use the tips a professional home organizer, Shira Gill, shared with us like using shelf dividers so stacks of linens don't fall over, busting out the label maker and making use of open bins and baskets for storing accessories etc. And the closet drawer suggestion from ModularClosets.com that we shared here has me thinking closet redo STAT! Also, don't get me started on the storage closest. That's where the label maker can seriously come into play!
Declutter your Car - Your car is a small space and, as such, it can get messy real quick. If you have little spots to store things so you and your kids always know where things go, you're less likely to wind up with a car filled with old papers and toys. Haha! My favorite tip of all the best spring organization tips might be to get a car garbage bag. My kids aren't the only ones who chuck wrappers and whatnot on the floor right? 
Now that you're armed with the best organization tips for spring, why not  check out our backseat organizer recommendations too?! We even shared some ways for the crafty folks to get organized!
We were not paid for this post.