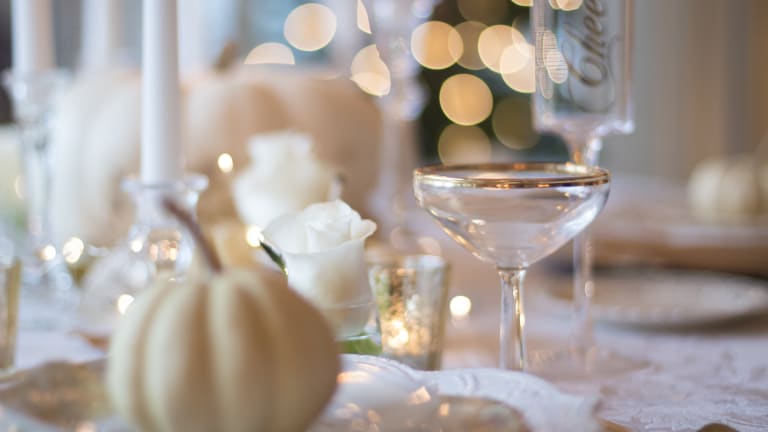 The Best DIY Thanksgiving Ideas
Favorite easy DIY Thanksgiving ideas with you in case you too were in the mood to start celebrating
November is my birthday month. And my birthday just so happens to fall around Thanksgiving each year... And sometimes it's even on Thanksgiving, so Turkey Day has always been one of my very favorite holidays. While I'm all in with every holiday, I can't ignore the merits of a day that's less about stuff and more about simply being together. That being said, I do so love to decorate for any and every holiday, and Thanksgiving is not exempt from that. So, I'm always on the lookout for more Thanksgiving ideas.
Related: Thanksgiving turkey preparation safe thawing basics
And while I might not go quite as crazy with the decorations as I do at Christmas, I still like to do a little something-something at Thanksgiving. That, my friends, is where DIY Thanksgiving ideas come into play. There is nothing like a little DIY fun. Am I right?! On that note, I thought I would share some of my favorite easy DIY Thanksgiving ideas with you in case you too were in the mood to start celebrating!
Easy Thanksgiving Ideas
Fresh Fruit Cornucopias
This little Thanksgiving DIY is part dessert, part decoration! Kid and adult guests alike will surely love these tasty treats if you serve them up on turkey day this year! I know this girl certainly would. Just sayin'. Get the fresh Fruit Cornucopia recipe here.
DIY Rock Place Cards
I'm hosting my best friend's family for Thanksgiving this year and these rock place cards would be a fun project to get the little ones involved. My kiddos love any excuse to play with chalk. Haha! Get the DIY Rock Place Cards instructions here.
Apple Cider Maragaritas
Ok, I gave you a couple Thanksgiving ideas that you could bring the kiddos in on, but this one is just for you, 'rents. Give me a margarita any time and I'm a happy girl, so I, of course, love this take on one using apple cider. Get the Apple Cider Maragaritas recipe here.
And don't forget your Thanksgiving gratitude free printables
More Thanksgiving Ideas from Momtrends
PIN IT!
For more Fall crafting fun, be sure to follow our Fall Thanksgiving & Halloween board here.
We were not paid for this post.
For even more Momtrends, follow us on Facebook, Twitter, Pinterest and Instagram.