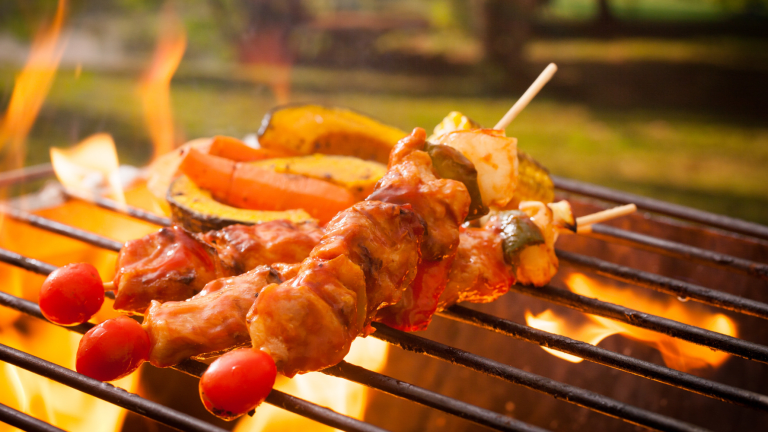 A Sizzling Summer: Smart BBQ and Fire-Pit Safety Tips
BBQs and fire pits are staples of summer. They set an ambiance and are great additions for outdoor entertaining. Of course, despite their alfresco charm, they can be quite dangerous if certain precautions aren't taken. Here are a few ways to ensure the whole family stays safe.
Keep BBQs and fire pits away from your home and other structures. Charcoal grills and fire pits can push up a lot of sparks, that will be happy to feed on a dry deck or wooden railings!
Check your BBQ regularly to make sure all the parts are working correctly and that it isn't leaking propane or gas (if hooked directly to your home.) You can put soap and water on the connecting hoses to see if there are bubbles when you open up the tank. If so, turn it off immediately and have your BBQ serviced.
Avoid using wire brushes to clean your grill. The wires can become detached, end up in the steak and ultimately, piercing someone's throat! Pick a brush with natural bristles instead.
Be careful with prongs or sticks for roasting marshmallows. They're harder to spot in the dark but are sharp and dangerous to wave about! Place a bucket of sand near the fire pit for putting the prongs into, point up, so you can keep track of them. This has the added bonus of ensuring you've got sand handy if your fire gets out of hand, or to help douse it.
This is not a sponsored post. Tips by Alessandro Mannino, Product Manager and Communications Officer with https://www.neighborwho.com/.