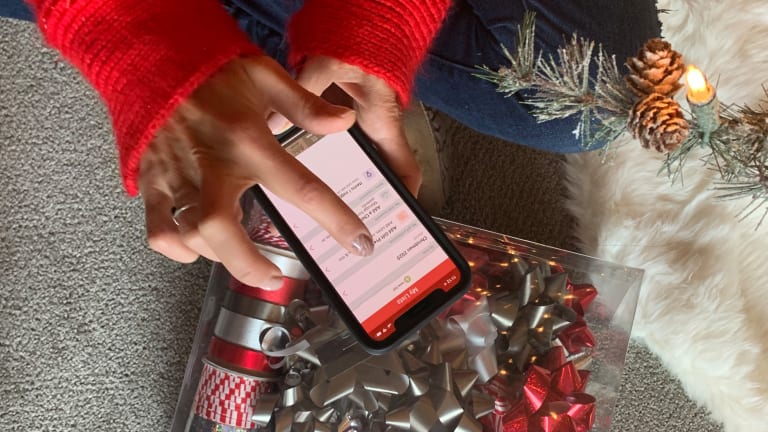 A Gift Registry is a Better Way to Give Gifts to Family
Get gifts right, every time. Here's why a year-round family Giftster Registry makes sense.
This holiday season is a tough one. I just cancelled plans to go see my family this Thanksgiving and I'm definitely homesick right now. To cheer myself up, I put up my tree today and I started creating my holiday wish list on Giftster, my go-to gift registry app, and inviting my family to join a private list sharing group. 
Head here to start your Gifster Registry
Here's the thing, a gift registry is a better way to give gifts to family and friends. Everyone I know is a fan of the wedding registry. A gift registry is a centralized location where you can go and research what a person really needs and wants. This is a natural extension of that idea. Putting together a wish list and sharing it with friends to make gift giving easier and stress-free for everyone.
Check out our Giftster Video Review here
Here's Why I Love Giftster
Not convinced? Let me walk you through why I love this app. It's the best place to connect your family in a private group so you find all your wish lists in one place. Here's what Giftster rules at holiday time.
Lists are thoughtful. This is the digital version of asking someone in-person what they have on their wish list. You may find things you never thought a person would ever really want or find useful. For example, I'm really picky about ski gear. I know I'm hard to shop for, with this list, when someone shops my list they are keeping me warm on the mountain. Buying off of someone's gift registry could be considered more thoughtful when you really think about it.
Lists make good economic sense. Unwanted gifts are just wasteful.  When a gift misses the mark it goes unused (or re-gifted) it means money was spent on something that meant less than it costs to the recipient, that loss of value from "thoughtful" gift giving adds up to billions of dollars a year.
Lists reduce stress & anxiety. Gift mistakes can create anxiety. I feel bad when I think a gift was a dud. And I hate having to have my relatives waste time on returning items that didn't work or fit. A gift registry prevents duplicate gifts and helps to ensure the buyer chooses the right size, color or model too.
How to Use Giftster
Giftster was designed for family and friends to create and share both private and public wish lists. Get everyone to download the app. Then set start making those wish lists. With Giftster you eliminate the back and forth of sharing traditional lists. 
Create a group with your friends or family to make year-round gifting a breeze for any occasion.
Add any item from anywhere or try our optional, Amazon search.
Add gift preferences to share your sizes, colors, and interests.
Keep gifts a surprise. Purchases remain hidden from the list maker.
Track the purchase status of gifts to avoid duplicates and returns.
It's so easy to create your list. I just pasted the URL's from the websites I shop to make my list. I added colors and sizing to make it a snap to shop for me. Working at home a lot these days? Giftster has an amazing mobile-friendly website too (use the same login as the app), that makes shopping and list-making even more enjoyable on a bigger screen. Grandparents love this option!
This year with Giftster I know I can get gifts right, every time. Forget the gift anxiety. I'm going to spend more time doing things I love outdoors this holiday and let Gifster do the work for me. 
Get your Giftster ios App here.
Get Giftster for Android here.
This is a sponsored post.