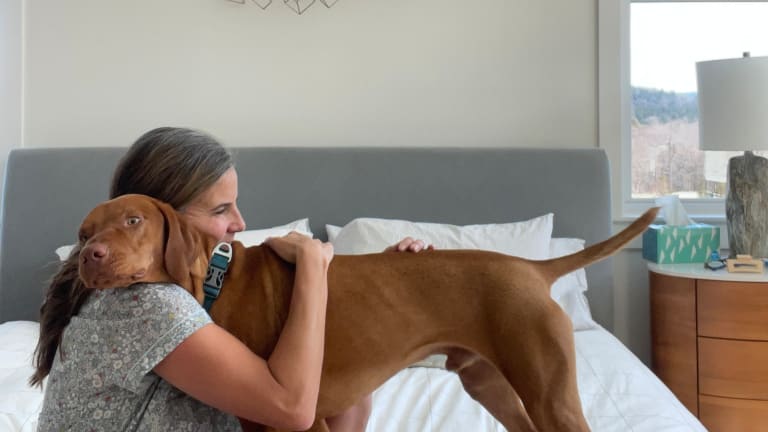 5 Ways to Be a Better Dog Owner
It is time to celebrate woman's best friend, it is time to celebrate National Dog Week.
Do you have a cuddly, four-legged companion? It is time to celebrate Woman's best friend. This week is National Dog Week, and we've been celebrating with our beloved furry friends. We've got some tips on how to be a better dog owner.
Related: Finding the perfect dog crate
A few of the Momtrends ladies are mamas to a fur babies (braggy pictures included!) and we are excited to give some special attention to our canine family members.
For my family, having a dog adds a lot of dimension. Having brought Kingsley into our home in 2020, we are officially crazy dog people. He has added additional layers of companionship, compassion, responsibility, exercise, patience and a sense of security. We are happy to celebrate him this week and every day.
5 Ways to Be a Better Dog Owner
There are many things that we, as humans, do to pets that they love, and many other things that they don't enjoy. These actions can put our pets and us at risk for stress and injury. We have a few tips, from the experts at Camp Bow Wow, to share with you to encourage your to have the best relationship with your pup and provide the best care for your dog. (Most of these apply to us humans, too!)

Hugging: While we may think it's sweet and comforting, pets often feel trapped and scared during hugs, particularly when humans pull pets into their faces.
Waking them up: Who likes being jolted out of sleep? As dogs age, they can sleep more heavily, and can be startled and react poorly if woken up abruptly.
Changing their routine: Dogs appreciate routine, and it's difficult for them to have abrupt schedule changes like weekday vs. weekend schedule differences. Changes can cause them to stress and lead to behavior problems like chewing, barking, digging, or other destructive behaviors. Try to keep their schedules consistent: waking up at the same time to take them out, feeding them at the same times with the same diet, and keeping their exercise routine consistent. Routine helps humans out too!
Inconsistent signals: Often, humans don't realize they are giving dogs mixed signals about appropriate behavior, and this confuses dogs. If you don't want your dog to jump up on you, then you should never pet them when they jump up. Humans forget this and greet their dogs and pet them for jumping up when they get home from work, while they get mad and reprimand the dog at other times.
Bringing new people/pets into the house and expecting them to love the newcomers right away: It can be scary to a dog to have strangers enter their household (their safe zone), so introductions should be done outside the house in neutral territory, when possible. Slow, calm introductions will help facilitate positive meet and greets. Follow the dog's comfort level and don't force any interactions.
How will you celebrate with your dog this week and beyond?
MORE PUPPY LOVE FROM MOMTRENDS
PIN IT!
Use Pinterest to save your favorite pet tips and be sure to follow our Puppy Love board here.
This is not a sponsored post.