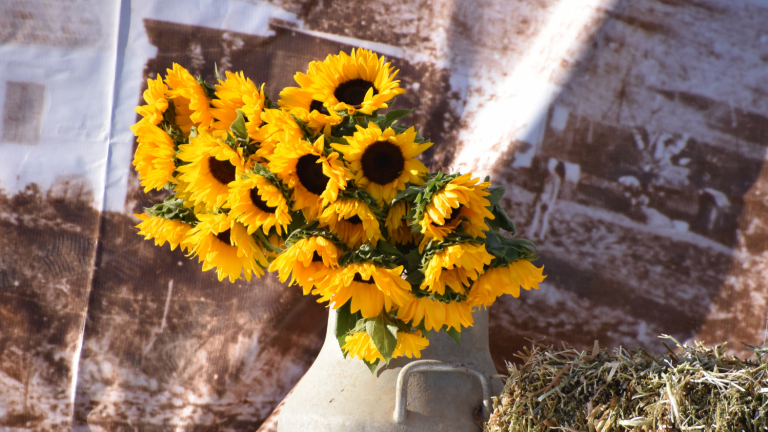 5 Tips for Easy End-of-Summer Entertaining
Top five tips to ensure easy entertaining at home—and a delightful experience for all your guests!
Labor Day marks the unofficial end of summer. We made the most of what we had this summer with a bit of travel, some camps, and lots of time outdoors. There have been some fun family get togethers and we aren't quite done yet. Here are five our our tips for easy end of summer entertaining.
Related: Three easy dips for Labor Day
We've been on-the-go, out and about, and enjoying every memorable moment. As the season winds down, we're putting away our passports (at least, temporarily!) and settling into a calmer, more casual routine at home.
Of course, that doesn't mean we're not going to enjoy or soak in every last sunny day, balmy night, and long weekend the summer has left to offer.
Before the girls go back to school and our frantic fall schedules pick up speed, we're going to relish in some much-needed poolside rest, relaxation, and outdoor entertaining… Friends, family, food, flowers, and fun in the sun—it doesn't get much better than that!
Are you, too, planning a Labor Day shindig or sizzling end-of-summer soirée? I'm sharing my top five tips to ensure easy entertaining at home—and a delightful experience for all your guests!
Keep It Fresh: Lot of Seasonal Flowers
Nothing brightens up the home like fresh flowers. Colorful, bold blooms bring life to any room. Sunflowers are in season—and the peppy pop of yellow instantly exudes an effortlessly upbeat vibe. Display them in vases or mason jars in bathrooms, guest rooms, and all throughout the home. Simple, pretty, and fail proof!
TIP: Fresh cut flowers will stay beautiful longer if you add 1/4 teaspoon of Clorox® Regular Bleach2 to each quart of cold water. It can also be used to remove flower-vase stains and odors. Wash the vase thoroughly before filling with a solution of 1/2 cup bleach to 1 gallon water. Let this stand for five minutes and rinse. Cleaning flower containers will help prevent the transfer of molds and diseases from old plants to new ones.
Keep It Cozy: Extra Bathroom Amenities for Everyone
Are your guests staying overnight? Stash a little bouquet in the guest room. Make sure to have plenty of designated towels conveniently laid out for them in the bathroom they'll be using. Providing extra personal amenities—like new toothbrushes, toothpaste, and even luxury toiletries—is a nice touch that will make friends feel right at home.
TIP: Your guests might not be used to the setting, provide them with earplugs, eye masks and a fan for white noise.
Keep It Delicious: BBQ and Garden Veggies FTW
Barbecue season is fleeting—enjoy every last sticky rib, seasoned wing, flamed fish, and marinated steak. When entertaining during the summer months, we prefer to keep it simple. We do some serious grilling, and keep the kitchen cooking to a minimum. A nice salad made with garden-plucked veggies and sliced fresh fruit, and dinner is served!
TIP: While the majority of your barbecue cooking will take place outdoors, plenty of preparations will happen in the kitchen, on your countertops, and on those cutting boards. Take necessary precautions: use a different platter for raw meat and cooked meat, and avoid porous wooden cutting boards, when possible.
Set Up a Drink Station
Gather three or four large tubs and fill them with ice. Designate one or two for kid beverages and two on a higher surface for adults. For casual entertaining, skip the cocktails and go for beverages that can be self-served in cans. Have plenty of bottled water on hand for hot days. 
TIP: Add a stash of drink "cozies" so guests can identify their drinks.
Keep It Fun
Soon enough, the weather will cool down. But, for now, we're still feeling the heat and humidity! Embrace the sizzle with some summer-inspired outdoor activities. A pool party is always a hit—especially when you have fun floaties to jazz up the scene.
Don't have a pool in your yard? Get creative! Embrace a 1980s summer vibe with a few wading pools for soaking, sprinklers, and water balloons (the kids will most definitely get a kick out of this!).
Tip: Clorox® Bleach is great for chlorinating those small wading pools that often sit outdoors, unused, and exposed for weeks at a time. As a general rule of thumb, you'll want to use 1/8 cup or 6 teaspoons of Clorox® Regular Bleach2 per 100 gallons of water (i.e. an 8-foot diameter pool holding 1 foot of water would require 20 tsp. of product). Be sure to dump the pools out daily.
MORE LABOR DAY IDEAS FROM MOMTRENDS
PIN IT!
Be sure to follow our Cocktail Chic board on Pinterest and save your favorite Momtends articles.