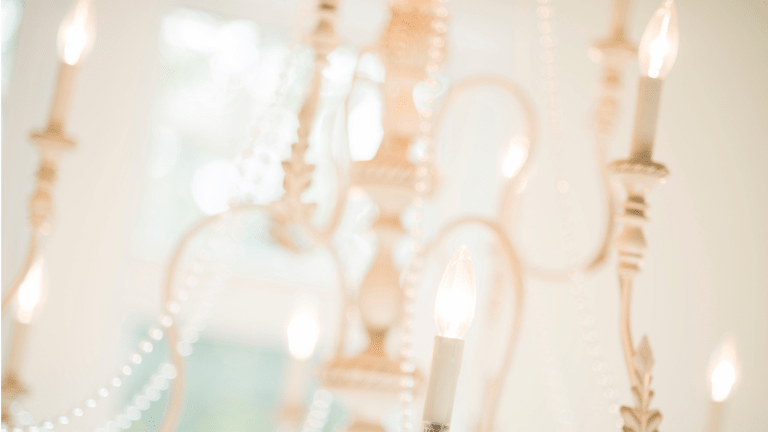 10 Chandeliers for Your Girl's Room
A fancy light fixture is the perfect finishing touch for your daughter's room.
What could be more glamorous and magical than a chandelier lighting up a bedroom? We've found 10 Chandeliers for girls that we love. A light fixture can make a HUGE difference in the look of your little princess's room--from nursery to tweens, it's an essential design element. Since I've been recently updating my daughter's room, I thought I would share the best of the best when it comes to chandeliers, and I'm happy to say, I've covered a LOT of different price points. 
Related: 10 Best Bunk Beds for Kids
10 Chandeliers for girls that we love
I have no problem with licensed characters. (Believe me, we have owned every princess doll over the years.) But, for decorating, I like using items that will transform the room into a space that will inspire my daughter to use her imagination. I also want pieces that will work as my girl's tastes mature. Every one of the following chandeliers has just enough sparkle or drama to do just that.
So many chandeliers to choose from! Any little girl would feel very special to have one in her room and feeling special is what being a girl is all about!
More Design Trends for Kids from MOMTRENDS
PIN IT!
Use Pinterest to save your favorite recipes. Be sure to follow our Cool Kids Rooms board for more tips.
Momtrends was not paid for this post.