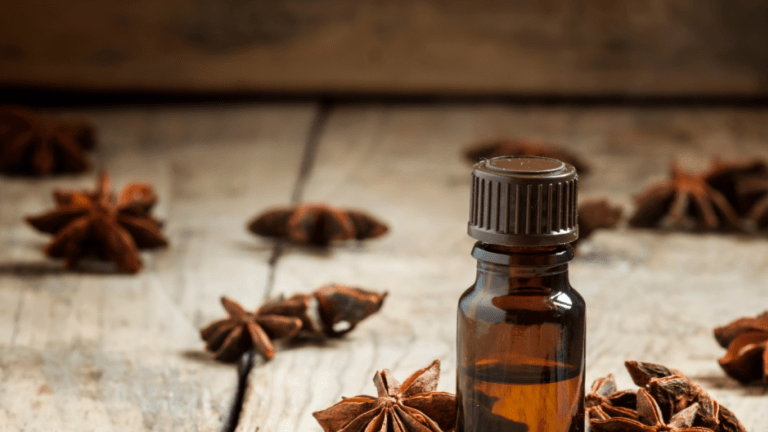 Publish date:
Holiday Stovetop Potpourri
Holiday smells are one of my favorite parts of the season. Enjoy them all month long with this homemade holiday stovetop potpourri.
Holiday smells are one of my favorite parts of the season. Enjoy them all month long with this homemade holiday stovetop potpourri.
Fresh cookies in the oven. Hot cider in my mug. An evergreen decorated with lights. One of my favorite parts of the holidays are the smells. You can use this easy stovetop potpourri recipe any time that you want to make your house smell amazing.
Holiday Stovetop Potpourri Ingredients
I use this stovetop potpourri through the year, but here's my go-to mix for the holidays:
orange slices
cinnamon sticks
whole cloves
How to Make Holiday Stovetop Potpourri 
Combine all in a small pot with water and put on the stove on low heat.
Add additional water as needed. 
I'll even keep the same batch for a few days in a pot, adding more water and reheating whenever I'm craving that holiday smell. It will usually last about 3 days before needing to be replaced.

5 Pretty Ways To Organize Your Jewelry
I admit - I'm guilt. Despite my best efforts, my "jewelry drawer" has become a tangled mess of necklaces, bracelets and earrings. This cluttered collection not only makes it hard to see what I have, but difficult to untangle the pieces I do want to wear! This summer, I'm ...read more
This Year's Coolest Jumbo Pool Floats
Pool season is almost here! I can't wait to relax, read a book, and sip a cocktail while lazily drifting in an oversized float. (Just kidding, I have two toddlers--but a swim mama can dream, right?). If you've got a staycation planned, check out this year's coolest jumbo pool ...read more
Crystal Clear and Pristine: Pool-Cleaning Tips
Tropical Storm Isaiah gave us quite the midsummer surprise here in the suburbs of New York City. We just got our power back on after a whole week of darkness! With trees down, debris everywhere, and lots of uncertainty, one thing we forgot to check on: our above ground Intex ...read more
DIY Your Own Holiday Stovetop Potpourri
Of course this "recipe" is flexible and can be varied in any number of ways. You could also try:
fresh lemon or grapefruit slices
herbs like thyme or rosemary
spices like ginger, cardamon, star anise or nutmeg
essential oils like peppermint or evergreen
Want to turn this into a homemade gift to give away for the holidays? Make your own DIY dried orange slices and wrap them up with cinnamon sticks and cloves in a cheesecloth sachet. Tie them closed with kitchen twine and decorate with a fresh evergreen sprig and directions. Making these is an easy project to get the kids involved in too!
What would be in your favorite holiday blend?
This would make for a great holiday gift and for even more gift ideas, check out our holiday gift guide!
MORE HOLIDAY IDEAS FROM MOMTRENDS
PIN IT!
Use Pinterest to save your favorite ideas from Momtrends. Be sure to follow our Holiday fun parties recipes and crafts board here.
Momtrends was not paid for this post.