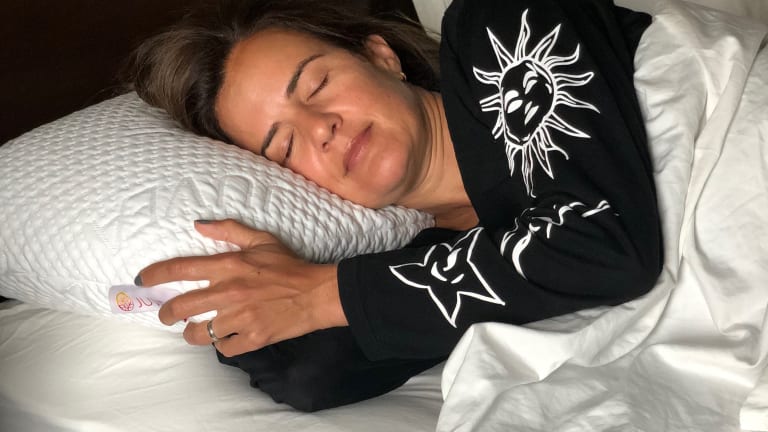 Tips for Mom's Best Night Sleep
Sleep expert shares some tips so that we can all get best sleep possible.
We've all heard that 7-9 hours of sleep per night is the secret to overall optimal health - fighting cold/flu symptoms, improving concentration, keeping us young-looking and keeping long-term diseases at bay. But for most people of all ages, achieving sound sleep every night is an endless struggle.
Tips for Fall's Best Night Sleep
With the fall season underway, it can be difficult to achieve ideal sleep. To help us out sleep expert Dr. David Volpi, founder of Eos SleepCenter, shared some tips so that we can all get best sleep possible:
Reclaim the bed for its intended purpose: Rest and sleep. Avoid eating, watching TV or using electronics in bed. It's been scientifically proven that the light from TV and computer screens affects melatonin production and throws off circadian rhythms, Volpi says. Make the bedroom like a sanctuary for sleeping by keeping the room cool, dark and quiet.
Maintain a consistent sleep schedule: Going to bed and waking within 20 minutes of the same time every day (even on weekends!) helps the body maintain regular sleep cycles.
Exercise outdoors, but not late in the evening: Fresh air during the day can help you fall asleep at night, but exercising within three hours of bedtime raises body temperature, making it harder to fall asleep soundly. Set your workout for early morning or afternoon, and you'll be more tired at bedtime.
Create a relaxing bedtime ritual, like taking a warm bath or reading a magazine: It's important to unwind before getting into bed. A study in Sleep, the Journal of the American Sleep Disorders Association, suggests taking a hot bath 90 minutes before bedtime. The hot water raises body temperature, and cool air in the bedroom lowers skin temperature, which triggers your body to produce melatonin and become drowsy.
Avoid alcohol, caffeine and sleep medications: Even if you think they are helping you fall asleep initially, alcohol and medicines that make you drowsy may affect your sleep throughout the night, he says.
Pin it! 
Use pinterest to save your best health tips
All tips provided by David Volpi, M.D., P.C., F.A.C.S. is the founder and medical director of New York's premiere private Ear, Nose and Throat practice, EOS Sleep Centers and a staff member at New York's finest teaching hospitals.
Momtrends was not paid for this post.