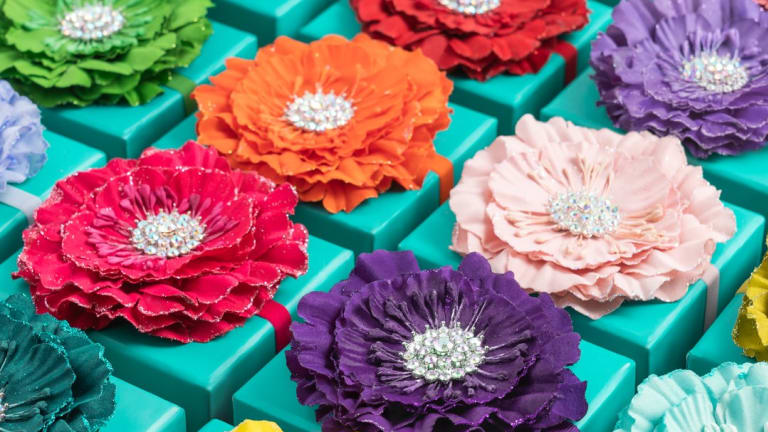 Join Tieks and Wear Pink To Support Breast Cancer Awareness
This October, in honor of Breast Cancer Awareness Month, we're joining Tieks and the American Cancer Society by wearing our pink to show our support for spreading breast cancer awareness.
Tieks was kind enough to send us a pair of their pretty Ballerina Pink flats and they're a great reminder to tell every woman we possibly can how important early detection is! It is vital for us ladies to be vigilant about getting regular checkups and mammograms.
Breast Cancer Facts
Just take a look at these startling breast cancer statistics:
In the U.S., 1 in 8 women will be diagnosed with breast cancer in their lifetime.
Every 19 seconds, someone in the world is diagnosed with breast cancer.
Every 15 minutes, a woman dies of breast cancer in the U.S.
When breast cancer is detected early in the localized stage, the 5 year survival rate is over 95%.
It has been estimated that if every woman over the age of 50 had her yearly mammogram, breast cancer deaths in this age group would drop by 25% or more.
For ways to increase your chance for early detection, visit the American Cancer Society Site! Show this to your mom...your sister...your best friend. Let's all pledge to get checked. A few moments of discomfort is so worth the potential for early detection of this dreadful disease. We'll be remembering all those brave women who have fought and are still fighting breast cancer when we don our pink! Won't you join us?
Momtrends was not paid for this post. We were given samples for review. This post may contain affiliate links. By clicking and shopping, you help support Momtrends and allow us to keep reporting on trends.
For even more Momtrends, follow us on Facebook, Twitter, Pinterest and Instagram