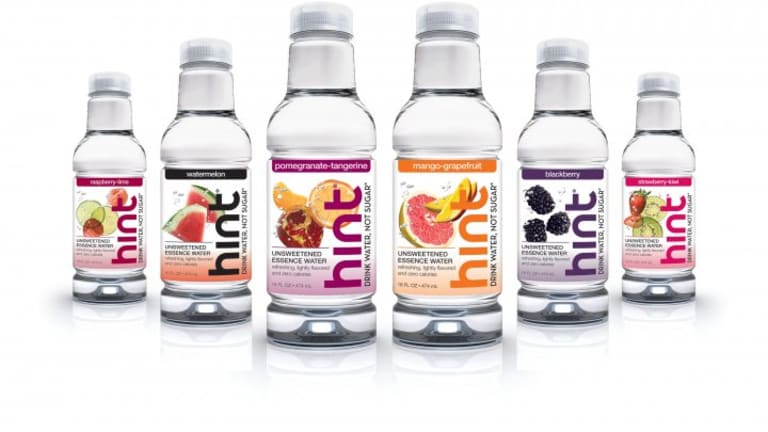 Hint: A Smart Alternative to Sugary Juices
Hint essence water is a smart alternative and a great way to kick the juice habit.

Kids love sweet drinks. They simply crave sugar-loaded juice boxes. Parents like the convenience of these to-go paks. Juice boxes are a no-brainer for packing a quick school lunch. For parents who want to give their kids something healthier, Hint essence water is a smart alternative and a great way to kick the juice habit.
A Smart Alternative to Sugary Juices
The American Heart Association recommends parents limit the sugary drinks given to kids. Even if the juice says 100% natural or organic, these drinks are still jammed with empty calories little bodies don't need. I try to pick your "juice-worthy" occasions wisely. In my house juice time happens with the morning snack. The sugar rush coincides with outdoor play time and doesn't interfere with napping or meal consumption.
I wish I could say that was the end of the story, but my daughter still tries to break my will. The rest of the day I offer water and skim milk. Trouble is, my toddler balks. When I heard about Hint, I thought I'd try it.
My 2 year old liked the sweetish flavors and I was thrilled that she was avoiding extra calories and sugar by drinking Hint. That's right, Hint got 0 calories and nothing artificial. How do they do it? Hint's water goes through a natural purification process and is then infused with natural flavors and finally gently pasteurized.
What's Inside Hint Water
Kids will like the sweeter flavors: peppermint, tropical punch and pear. I was impressed with the more subtle mango-grapefruit and pomegranate-tangerine. Bottles retail for $1.69, and Hint can be delivered right to your door for $44 per case of 24 (with free delivery). So skip the juice box when you're packing school lunches and toss in a bottle of Hint--it's a smart and tasty swap.
More Healthy Tips from Momtrends
Pin it!
Use Pinterest to save your favorite health tips. Be sure to follow our Health & Fitness Board.
This A Smart Alternative to Sugary Juices feature is not sponsored.