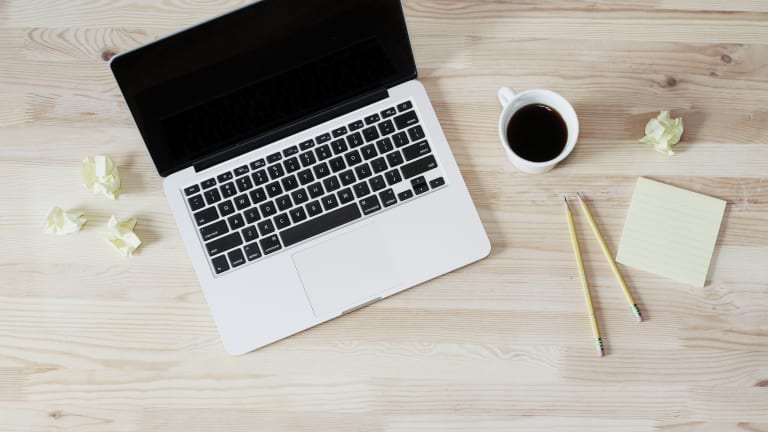 Fit Mom Profile: Christine Koh of Boston Mamas
I'm inspired by women balancing work and family and finding time to take care of themselves.
Some might argue moms have never been busier that they are today. I'm inspired by women balancing work and family and finding time to take care of themselves. That's why this month Momtrends will be sharing Fit Mom Profiles. We're kicking things off on this series with Christine Koh the mastermind behind Boston Mamas.
Related: Get inspired by these moms on Instagram

Christine is 36 and has a 5-year-old daughter. She works and plays in Boston, MA. In addition to editing Boston Mamas (a helpful resource portal for families in Boston & beyond), she launched Posh Peacock (delicious paper and digital design), and manages Christine Koh LLC a freelance, creative consulting business. Whew! I'm exhausted just thinking about it. But not, Christine, she's also a fit mom. Let's find out more about how she does is and how she stays motivated.
Fitness goal for 2010: 
Rocking The Relay with my fellow Eat. Blog. Run. relay runners in May. After a lifetime of saying that I was incapable of, and not built for, running, this past summer I started experimenting with the Couch to 5K running plan thanks to the encouragement of my fellow Shredheads (more on "shredheads" later this month_. I ran my first race (4-miler) on Thanksgiving and now need to kick things up a notch to train for The Relay. It's 200 miles, 12 bloggers, 2 vans -- in 36 hours along the California Coast!


Biggest fitness accomplishment: Finishing said 4-mile run. Even better, I ran it with a wonderful group of friends and relatives.
I like working out: I enjoy either, but these days, it'??s been alone.
a.) alone
b.) with groups
You can find me:


a.) at the gym
b.) outdoors
c.) in front of my favorite DVD
d.) with my wii
Typically, outdoors (running) or at home (yoga, shredding). The convenience of both of these options (vs. hitting the gym) has been critical for me.

My favorite time of the day to workout: 
Morning. If I can manage it, early morning (like, 6am). It's hard getting out of bed, especially during the winter, but I feel as if I've pulled a fast one on the world when I get my work out in before my family is up and before the workday begins. Plus, I just feel fantastic and more centered and ready to take things on when I exercise in the morning.
My sneaky fitness trick: 
Not sure if it's sneaky but mixing things up is key for me. I always alternate running with yoga so I can properly stretch things out, and now that the cold weather is here, I've been back to Jillian Michaels's Banish Fat Boost Metabolism and No More Trouble Zones programs (available via On Demand cable). Mixing things up prevents boredom and helps me keep things balanced between cardio, strength, and stretching. Also, in the vein of mixing things up, I did experience some post-race letdown after the 4-miler in November so I decided to fulfill a childhood dream and signed up for figure skating lessons. Not only has it been fun to let go of inhibitions (it'??s mostly 5 year olds out on the ice'?¦) but skating offers an amazing lower body workout; I could barely walk following my first lesson my inner thighs were so sore!
Why I workout: I have a tendency to put myself last behind everything and everyone. Fitness has become my happy little self-care ritual. At the beginning, it felt impossible to give myself 20 minutes a day (via the Jillian Michaels 30-Day shred) but then when I started feeling the effects everywhere '?? my clothes fit better, my skin looked brighter, I felt calmer and happier -- it became a necessary part of my day.
Favorite fitness brand: I'm not wed to a particular brand but I'm currently running in Brooks Dyads (recommended by the sexy dudes at my local running store after they evaluated my feet and gait) and a lot of my performance running gear is Nike or Champion.

I'd like to try ____________ this year to keep my routine fresh.
Hmm? not sure; figure skating currently is serving that purpose. However, I've heard good things about pole dancing for fitness!

Best workout song ever: 
Amazingly, I don't run with music -- just my thoughts. This strikes me as odd given that I'm a former semi-pro violinist with a Ph.D. in music and brain science. Go figure!

A typical week's worth of workouts looks like:
Sunday -- figure skating
Monday -- yoga
Tuesday -- run
Wednesday -- yoga
Thursday -- Jillian
Friday -- rest
Saturday -- run


I stay motivated by:
Mixing things up and listening to my body. The above rotation is just a general guideline; if I'm feeling wonky on a run day, I won't force it. I'll swap up with something like yoga instead. Or take a day off. In my opinion, one of the keys to sticking to a fitness routine is finding ways to make it fun and not onerous, whether that's trying new things, mixing things up, or finding support with a workout buddy or online community.
Thanks Christine! I've got a dozen more fit moms I'm going to profile so be sure to head back often.


MORE FROM MOMTRENDS
PIN IT!
Use pinterest to save your favorite social media finds and be sure to follow our Momtrends board here. 
Disclaimer: This is not a paid post. As always, you are encouraged to click and shop from affiliate links to help support Momtrends.