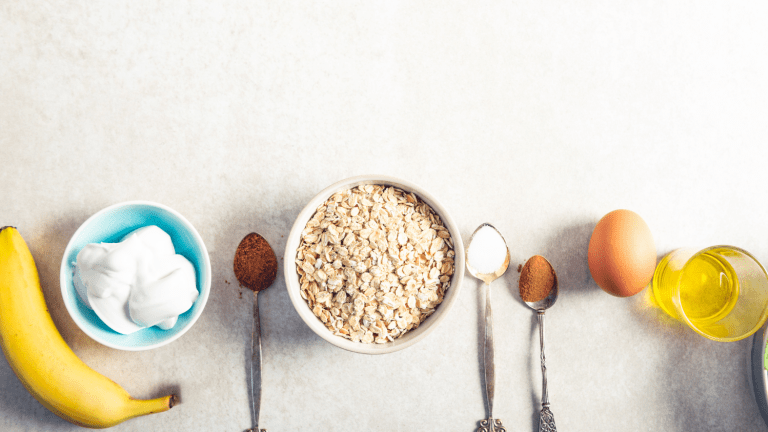 5 Tips for a Better Breakfast During the School Week
It's Better Breakfast Month, and we're sharing five tips to help you give your kids a more nutritious and healthy breakfast during the manic school week.
There's no doubt about it. School morning are manic to say the least, and sitting down to a wholesome, nutritious, and relaxing breakfast is not exactly doable every day of the week. More often that not, the morning meal feels rushed and panicky. It's not exactly the ideal way to start the day... for your or the little ones. You want to fuel their bodies and minds before they happily head off to the classroom.
Related: five ways to improve your avocado toast
Breakfast Still Rules 
Still, a recent survey by Barbara's cereal and snack brand, found that one in ever five children go without breakfast at least once a week, with 38 percent of parents pointing to time restraints as the reason. That number jumps to 50 percent for those who find themselves feeding the kids in the car (guilty!). Indeed, eating on the go and poor nutrition can go hand in hand.
Luckily, Frances Largeman Roth, RDN, nutrition expert, and mom of three has teamed up with Barbara's to share some tips to help you and your kiddos find time to get a good breakfast in Monday through Friday.
5 Tips for a Better Breakfast During the School Week
Breakfast Time over Screen Time – Mornings are hectic, especially at the beginning of the school year, before everyone has settled into their schedules. Make it clear to your kids that breakfast time needs to come before they turn on the TV or play with their phone.
Better Breakfasts – The revealed that juice and cereal are the most common breakfast foods on school days: 71% of children drink fruit juice and 95% of children eat cereal. Clearly, kids love juice and cereal but you can still help them make better choices. For example, choose 100% fruit juice rather than "drinks" or "blends" and lower sugar cereals, packed with whole grains.
Add Color! – Studies show that kids like foods that are colorful, so take the opportunity to fit in an extra serving of antioxidant and vitamin C-rich fruit, and tempt their taste buds by offering brightly colored berries, diced apple and melon, or sliced grapes and kiwi fruit on the breakfast table.
Streamline Set Up – Having a sit-down breakfast is much more doable if you do a little prep in advance. Set up the breakfast table the night before: Clear clutter, and set out bowls, spoons, and napkins. Then all you need to do in the morning is serve the food.
Always Have Backup! – There are some days when you just have to grab and go! Being prepared with a healthy back up option is smart. Make extra whole grain pancakes on the weekend and freeze them for a rainy day.
MORE FOOD FEATURES FOR YOUR FAMILY FROM MOMTRENDS
PIN IT!
Use Pinterest to save your favorite recipes. Be sure to follow our Kid Food Pinterest board here.
This is not a sponsored post.