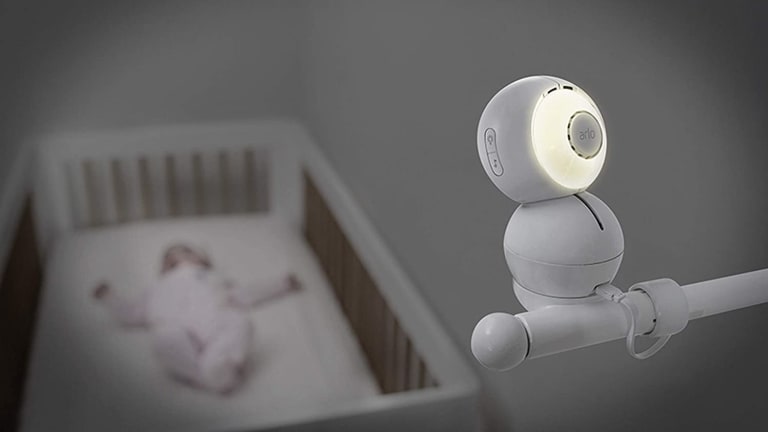 Sleep Safe: 6 Tips for Crib Safety
We have six crib safety tips for you to help you and baby sleep peacefully.
September is Baby Safety Month and today we are looking at how to choose a safe crib and set it up safely in your nursery. We've partnering with baby safety guru Kimberlee Mitchell and Joyce Davis of www.KeepingBabiesSafe.org to share some key tips for choosing a crib and outfitting it with safety in mind.
Related: Our favorite baby monitors
6 Tips for Crib Safety
Here are our top safety tips to keep in mind when you are shopping for a crib and setting up your nursery.
Don't sacrifice crib safety for style. "Hiring a gifted design team is surely the key to achieving nursery nirvana. However, balancing creative talent with a keen sense of safety savvy is a must so be sure to choose your designer wisely," says Kimberlee. If you're going to splurge on a custom-designed nursery, make sure your designer knows safety is key. "When interviewing designers, make sure that their custom fabricators are up to the current safety standards."
Measure for safety. According to the American Academy of Pediatrics (AAP), the crib slats or bar should be no more than 2 3/8 inches apart and the top of the crib rail should be at least 26 inches from the top of the mattress. Bring a tape measure along to ensure your dream crib falls within those specifications.
The Two-Finger Test. "Your baby's crib should have with a firm mattress that fits the crib tightly and a fitted sheet," explains Joyce. "A tight fit means no gaps or spaces. You should not be able to fit more than two fingers between the mattress and the crib side."
Be recall-wise. Before buying a crib or bassinet, check on CPSC.gov or keepingbabiessafe.org to check if the crib model has been recalled. And when you do decide on a crib, be sure to fill out the product registration card. While many of us simply toss those, it is a key way to be informed if the crib has a recall or safety alert, says Joyce.
Just baby in the crib. It's so tempting to fill up the crib with cute accessories, but for safety-sake, it's best to stick with just baby in the crib. This means no sleep positioners, pillows, comforters or blankets. While the AAP recommends against crib bumpers, if you do decide to use them, be sure to choose breathable bumpers , says Kimberlee, and install as directed.
The 3-Feet Rule. When deciding where to put the crib in the nursery, keep safety in mind with the 3 Feet Rule. Keep the crib at least 3 feet away from windows, window coverings, baby monitors or décor. As tempting as it is, skip the framed pictures above crib and instead opt for lightweight adhesive decals such as Lambs & Ivy.

Check out even more baby safety tips on cribs, car seats and more at keepingbabiessafe.org
MORE OF OUR FAVORITE BABY GEAR
PIN IT!
Save your favorite baby gear and ideas on Pinterest and follow along with our Gear for Baby and Kid board!
Momtrends was not paid for this post.