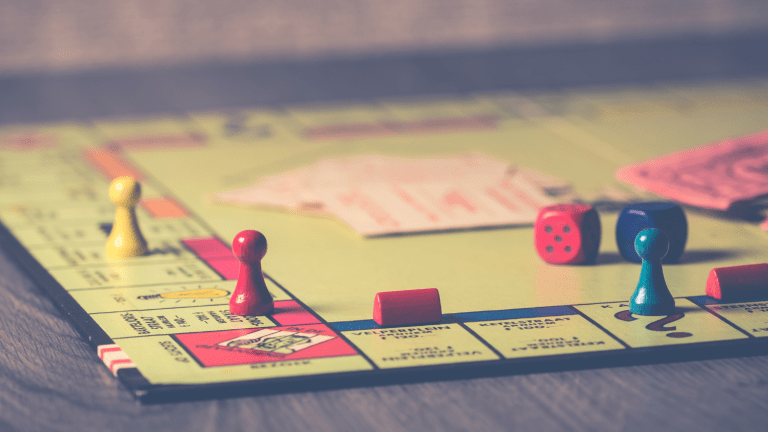 A New Twist on Game Night
Check out the fun new additions to family game night!
Growing up in my house, Game Night was pretty much every night. But without fail, every Friday evening, my parents would deck out our living room with a theme. From specific games like Monopoly or Scrabble to throwing a Pirate-themed adventure while we played Battleship. (Fun fact: My brother and I were masters at Hungry Hungry Hippos.)
Related: Card games for family fun
Six Tips to Improve Family Game Night
Here are some tips to get them (and you!) excited to turn off Netflix and spend quality time playing classic games:
Put distractions away and get ready to play! Keep phones on silent or in another room to help focus on face-to-face game time.
Keep the food and drinks simple for easy cleanup, or organize a delicious holiday potluck.
Jazz up the night and have a music playlist ready to go to get everyone in a festive mood.
Give everyone a chance to score by including a variety of Hasbro games in the mix like Monopoly, Jenga, and Twister. (note: these are Amazon links)
Shake things up by taking games from the table to the TV with the latest Chromecast games from Hasbro!
Most importantly, have fun and GET YOUR FAMILY GAME ON!
Even more fun ways to stay in the game:
Make a game within the game. Grab a collapsible hamper and put all your child's stuffed animals inside to make a "prison". Hang in a place where everyone can see, but only the adults can get to and hold them at ransom. Whenever your child "scores" or makes a great move, an animal is released.
Offer up prizes and "bidding". Pick up some inexpensive prizes (or raid your holiday stocking stuffer stash) and let your child compete for them. If they score a 15 point word in Scrabble, they can pick a worthy prize. Then they can choose to keep it or trade it in if they score a word worth more. For the littler ones, prizes can be won for Good Sportsmanship, Sharing, Cleaning Up, etc.
Even more fun ways to stay in the game:
Make a custom spinner. For example, grab the spinner from Candy Land and attach everyone's name to it. Take turns spinning to decide who chooses the next game, what the snacks are, or who decides teams. Let your imagination fly! (note: this is an Amazon link)
Decorate the Jenga pieces. They are solid wood so you can pretty much add any medium to it. Refrain from gluing anything on, but flat stickers, markers, crayons, and even water colors can make this classic a custom piece. Get your Jenga game here. (note: this is an Amazon link)
MORE FAMILY FUN FROM MOMTRENDS
PIN IT!
Need more ideas on what to do with the kids? Be sure to follow our Activities to Do with the Kids board on Pinterest here.
This is not a sponsored post.