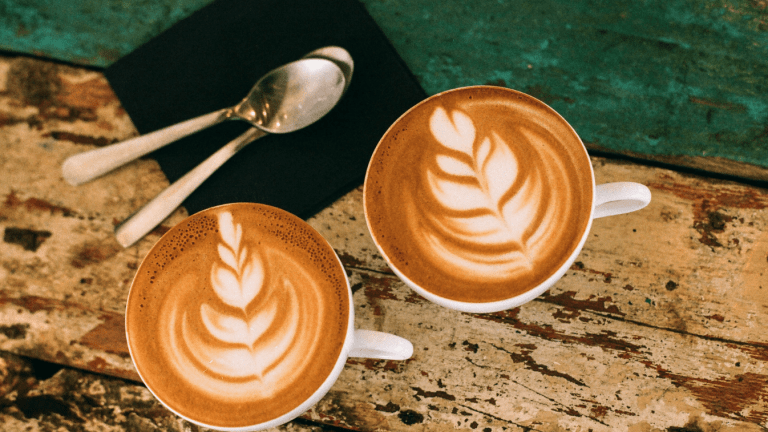 Take Time for a Coffee Break
Fun facts about your favorite power up beverage...coffee
Although I work primarily from home, our team does gather together for meetings at least every month and you can bet that there is always a coffee break or two worked into our epic strategy sessions. In fact, I find myself stopping for coffee breaks when I'm at home too. And I'm often enjoying a cup when I catch up with my co-workers over the phone. Coffee breaks have become such an integral part of the American workforce sub-culture don't you think? Here are some interesting facts about them.
Coffee Break Fun Facts
For many office workers (89%), a good cup of coffee can make their entire workday better. Without their daily cup of coffee, coffee drinkers can feel a range of negative emotions— exhausted (36%), irritable (35%), unproductive (30%), disorganized (20%), or forgetful (14%). Below, please find additional statics from the Coffee Break Survey.
The majority (85%) also say having coffee with a client or colleague can be a great way to build relationships.
And while the majority of coffee drinkers (84%) agree having good coffee in the office is an important perk, over half (52%) wish their company would get better quality coffee for their office.
According to those surveyed, a coffee break can bring individuals together— 1 in 5 office workers say their colleagues do their best brainstorming or collaborating around the office coffee machine.
Additionally, office workers say they like to visit the office coffee machine to catch up with co-workers (37%); interact with their boss in a more casual way (16%); brainstorm or collaborate with others on a project (13%); or spark their own creativity (9%).
I don't know about you lovelies, but taking a few minutes to decompress and enjoy a nice cuppa Joe definitely makes my work day better! I even like to get outside and revel in being outdoors for a bit while I'm on said break. Here are some tips from career expert Nicole Williams on making the most of your coffee break...
Ways to Use Your Coffee Break
Build Your Network: Take a break from attending your networking event tonight and learn to network within your office. According to the Keurig survey, 64% of office workers typically drink a cup of coffee every day. Chances are you can find more than half of your office getting their daily caffeine fix.
Take An Educated Break: Don't show up empty handed (or headed) to the break room. Nearly 20% of coffee drinkers think the best collaboration comes from brainstorming around the coffee machine.
Make Time to Reconnect: 85% of coffee drinkers believe having a coffee with a client or colleague is a perfect way to help build a relationship. This meeting will not only re-energize you it will also re-energize your relationship.
MORE IDEAS FOR MOMTRENDS COFFEE LOVERS
PIN IT!
Use Pinterest to save your favorite caffeine inspiration. Be sure to follow our Coffee board here.
Momtrends was not paid for this post.