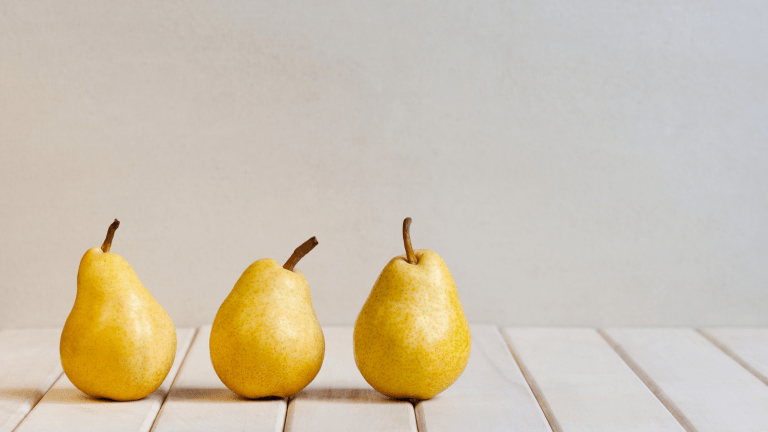 Pear Prosecco Cocktail
Check out our delicious pear Prosecco cocktail recipe it's a perfect holiday drink.
I've featured all kinds of different drinks in my weekly cocktail column, but I always comes back to bubbles. Bubbles will forever be my favorite! There is something about popping that cork that gives me such a thrill. So, while I won't stop experimenting with different types of cocktails, you can count on a healthy dose of bubbles being sprinkled in. And my one of my favorite kind of bubbles is Prosecco. Since I'm in a celebratory kinda mood, I decided to crack open a bottle and see what I could whip up and created this Prosecco cocktail recipe it's a perfect holiday drink.
Related: Sparkling blood orange cocktail recipe
Pear Prosecco Cocktail
When creating a light and bright cocktail, I landed on a simple Pear Prosecco combo. My kids are all kinds of obsessed with pears, so we tend to have them on hand more often than not. I mean any time I can get them to eat a fruit or vegetable, I'll buy their obsession of choice in spades. Haha! So, I had some nice juicy pears ready and I just love any kind of cocktail that I can throw fresh fruit into!
Pear Prosecco Cocktail Ingredients:
4 oz Prosecco
1-2 oz pear nectar juice
pear slices for garnish and/or to enjoy in the drink
Pear Prosecco Cocktail Directions:
This one is easy-peasy.
Pour the pear nectar into your glass.
Top it off with your Prosecco. 
Popping in a few pear pieces enhances the pear flavor.
Now you just need something to celebrate. How about the fact that it's Saturday night? There. I gave you a reason to indulge in some libations. Cheers!
MORE COCKTAILS FROM MOMTRENDS
PIN IT!
Use Pinterest to save your favorite cocktail ideas. Be sure to follow our Drinks board here.