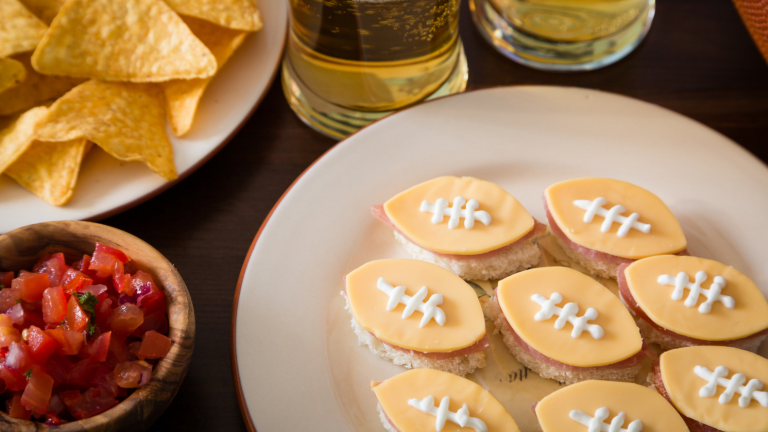 Publish date:
Game Day Ready Drink: Black and Tan
We shared an easy Black and Tan drink recipe with a craft beer spin!
We shared an easy Black and Tan drink recipe with a craft beer spin!
Whether you cheered your favorite college football team on to a victory yesterday, like I did (GO GATORS), or you're settling in for game 5 of the World Series, also happening in our house tonight, haha), I bet you're going to want to have a cold one in hand. Why not go a step beyond a normal beer and serve something a bit fancier? To piggy back on the Snake Bite that we shared last week, this week we're talking about the Black and Tan...It's a similar concept, but has a very different taste.
Related: Game day Onion Dip recipe
A Black and Tan is traditionally made from a pale ale like Harp and a stout like Guinness. I decided to put a craft spin on things and used an India Pale Ale (IPA) because my hubs likes a hoppier taste and a double stout from our favorite local brewery Cigar City Brewery, but you could certainly go the classic route and use Guiness. I actually did test it both ways and found that Guinness made for a prettier look, but the hubs liked the taste of the double stout better. Just food for thought...
Black and Tan Ingredients:

New Victory Announces a New Season of Shows
We know you're busy planning picnics and summer outings, but we wanted to let you know that The New Victory just announced their new season and it looks fantastic. We thought you'd like a sneak peek of what's in store! Each year the New Vic theater brings culture to tourists and ...read more
Fun Ways to Discover Venice Italy with Your Family
Greetings from Italy wear the gelato is rich, the clothes divine and the scenery is inspiring. Now that I've been to this fine city in the north of Italy, twice, I've amassed a list of favorites to share. These are some fun ways to discover Venice, Italy with your family. ...read more
Black and Tan Directions:
Fill half the glass with your pale ale of choice
Slowly pour the stout on top. 
Use a bar spoon, or even a regular old spoon like I did, to help achieve that floating on top look. And that's it...Easy as pie!
Here's to hoping your team comes up with the big win tonight! Personally, I'm throwing the Royals my support. Don't hate me Mets fans. Haha! We can all raise our Black and Tank drinks to our shared love of baseball right? Play baaaaaaallllll!
MORE SUPER BOWL IDEAS FROM MOMTRENDS
PIN IT!
Save your favorite recipes and ideas from our The Big Game pinterest board here.
For even more Momtrends, follow us on Facebook, Twitter, Pinterest and Instagram