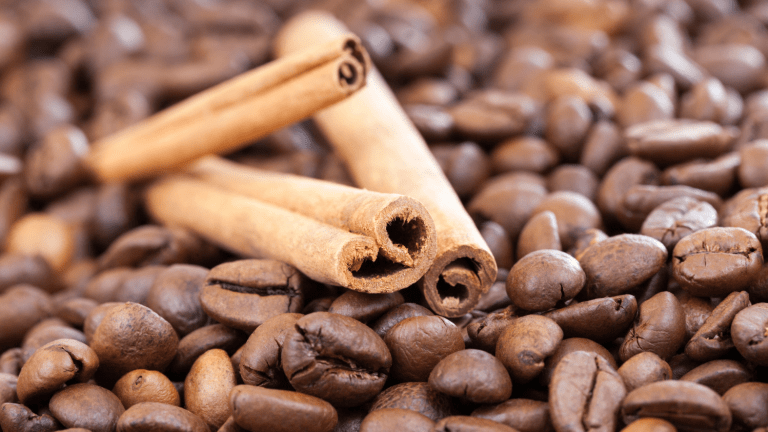 Easy Coffee Hacks: Cinnamon Coffee
We're talking about coffee hacks today, specifically our cinnamon coffee hack!
It's National Coffee Day, so obviously we just had to share one of our favorite coffee hacks with you...cinnamon coffee. I'm sure you've seen it all over Pinterest, but just in case you missed it, I'm going to let you in on a little secret that I use to help my daily cuppa Joe feel just a little bit more special. 
So, what is this super easy, yet tasty coffee hack you ask? It simply involves adding cinnamon to your coffee grounds before brewing up your favorite beans. No joke...It's as easy as that. I always find myself topping my cappuccinos with cinnamon and I've come to love it in plain coffee just as much! I think of it as an accessory to a classic look. Sure that little black dress looks great on its own, but a statement necklace really makes it pop. Cinnamon is my statement necklace. Haha!
And there's an added benefit to putting cinnamon to your coffee. It smells amazing! If you're having company over, selling your house or just want a fabulous smelling abode, try brewing up some cinnamon coffee! I daresay you'll thank me after your house is filled with the most delicious aroma ever...
Cinnamon Coffee Directions:
Add 1 tsp of cinnamon per pot of coffee.
 If brewing a half pot, try 1/4 tsp or so. 
Simply sprinkle your cinnamon on top of your coffee grounds, add water as per usual and brew! 
You can even try this coffee hack out a few times to see how much cinnamon suits your taste buds. I tend to be a bit more heavy handed with it. Haha!
So, what will you be sipping on to celebrate International Coffee Day today lovelies?
MORE IDEAS FOR MOMTRENDS COFFEE LOVERS
PIN IT!
Use Pinterest to save your favorite caffeine inspiration. Be sure to follow our Coffee board here.