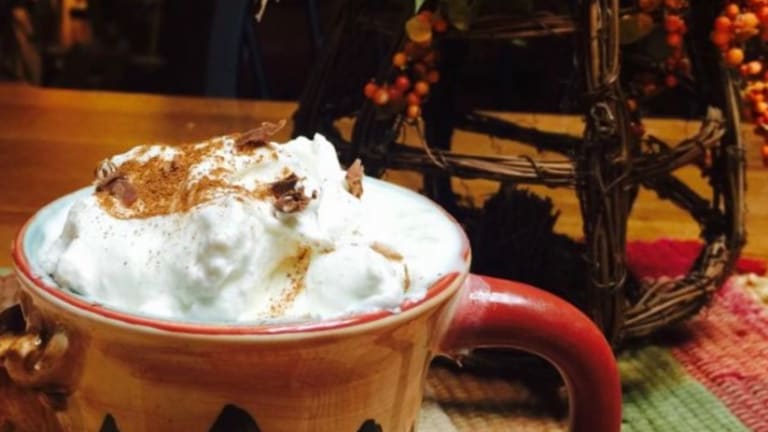 Creamy Coffee Cocktail
This cocktail is so decadent, it's basically a dessert it's perfect for wintery nights.
With fall's arrival the temps are starting to dip in many parts of the country and that means it's the perfect time to bring out steaming hot adult kinda drinks! Here at Momtrends we love our coffee as much as we love our cocktails, so naturally we're down for anything that combines the two. Haha! And being that it's Saturday Sips day, the day we share a tasty libation that we've been enjoying, it's the perfect time to give you the skinny on a coffee concoction that I whipped up recently, a Creamy Coffee cocktail to be exact.
Related: Boozy holiday drinks
Creamy Coffee Cocktail
Now full disclosure, this cocktail is so decadent, it's basically a dessert. It's certainly my kind of dessert anyway. And it's the perfect drink to settle in with on a chilly fall evening.It's important to not that if the caffeine in coffee has an effect on you, you might want to sip this one in the early evening versus a before bedtime nightcap. But if you're anything like me, one cup of coffee does not even come close to keeping you up. It would take more like five cups. It's sad, but true. Mama likes her coffee!
Creamy Coffee Cocktail Ingredients 
(serves 4):
4 cups of coffee
4 shots of Kahlua
1 cup heavy whipping cream
1/4 tsp. pure vanilla extract
2 tbs. sugar
cinnamon
milk chocolate bar
Creamy Coffee Cocktail Directions:
Whip the whipping cream, vanilla and sugar with a hand mixer until it forms peaks.
Add a shot of Kahlua to a cup of coffee.
Top the coffee with the whipping cream, cinnamon and shavings from the chocolate bar.
Enjoy!
BE SURE TO CHECK OUT THESE OTHER DELICIOUS WINTER COCKTAILS:
PIN IT!
Use Pinterest to save your favorite ideas from Momtrends. Be sure to follow our Holiday fun parties recipes and crafts board here.