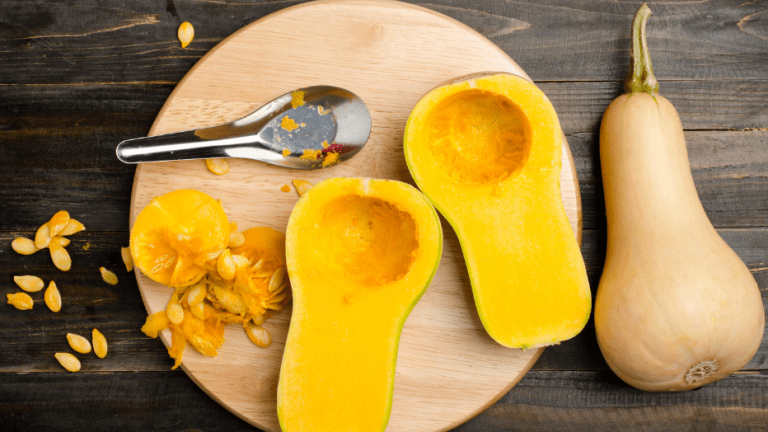 Butternut Squash Apple Soup
Try this simple, insanely healthy butternut squash apple soup recipe this fall.
It's 40 degrees in NYC--time for soup! We've been apple picking with the kids 2x this fall. Which means we've got bags and bags of apples and need some new recipes. I wanted to incorporate vegetables to turn the soup into a main course.
I started digging through recipes looking for something wholesome and easy to make. I found inspiration in Dr.Weil's cookbook. He had a nice squash and apple soup recipe that got me started. It's so simple, insanely healthy, and tasty enough to make you want seconds and thirds.
Butternut Squash and Apple Soup Ingredients
1 large butternut squash chopped into 1" cubes
3 garlic cloves minced
2 apples (fresh from an orchard preferred!) chopped into 1" cubes
2 tbl olive oil
1 medium onion chopped into 1" cubes
4-5 cups veggie stock (I like to make my own with the leftover veggies from our meals. It's easy to make--just add the odds and ends to a pot of water and boil down until you get a broth, then strain out the veggie remains).
1 tsp salt
pinch of red pepper
Butternut Squash and Apple Soup Directions:
1. In a large skillet, toss the squash, onions, garlic, and apples with the oil to coat. Season with salt and chili powder.
2. Cook until veggies are fork-tender and lightly brown stirring every now and then.
3. In two batches: Add 1/2 stock and veggies to an immersion blender, blend.
Chef's note: sometimes we top the soup with a little Greek yogurt or roasted almonds. But even plain it's delish! This soup can be frozen so feel free to make it in bigger batches to have a warm mid-week meal ready to be defrosted.
Adapted from in The Healthy Kitchen cookbook. This is insanely easy to make and my family couldn't get enough. If you serve it with crunchy bread and a green salad you are all set. Enjoy!
MORE FALL RECIPES FROM MOMTRENDS
PIN IT!
Use Pinterest to save your favorite recipes ideas. Be sure to follow our Apples board here.
This is not a sponsored post.