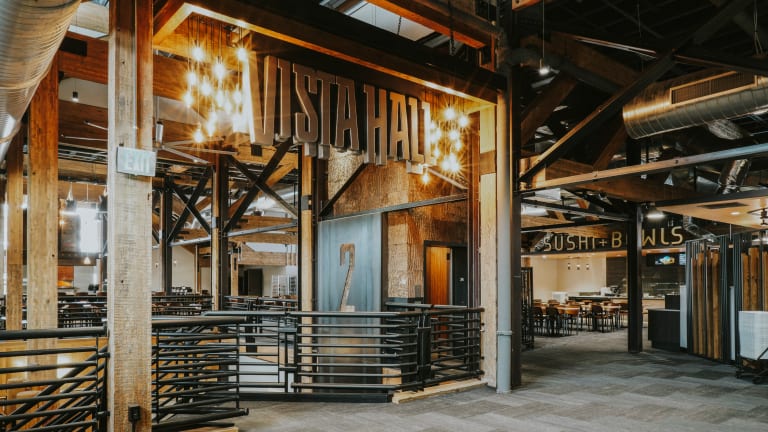 Where to Eat in Big Sky Montana
If you're heading to Big Sky anytime soon, I've got a slew of great ideas on where to eat in Big Sky, Montana.
A world class ski resort needs a few things. First, great reliable snow. Second, luxurious lodgings. Third, they need great food. If you're heading to Big Sky anytime soon, I've got a slew of great ideas on where to eat in Big Sky Montana.
Related; Luxury mountain life at Powder Mountain, Utah
Where to Eat in Big Sky
Big Sky, Montana certainly delivers when it comes to the snow, they are working on the lodging situation (I hear there's a Montage coming soon and they already have swank home rentals). I'm happy to say, there's been a concerted effort to elevate the quality of the food at the resort and in the surrounding town. Let's break it down by the meals.
You'll work up a big appetite skiing the thousands of acres at Big Sky. There's good news—you don't have to take your boots off to have a bite that will not only satisfy your hunger, but also please your palate.
Newest Food Options at Big Sky Montana
In late 2019, the doors opened to Big Sky's new multi-station food hall, Vista Hall. Hungry skiers, riders and resort guests can easily explore a new cuisine every day of the week this season while enjoying panoramic views of the mountain. 
I'm happy to see that this dated and underused area of the Big Sky Village was due for a renovation. It's now modern, fresh and ready for hungry visitors. It'll seat 350 people and is located on the upper level of the reinvented Mountain Village hub, The Exchange.
Open from breakfast through dinner, there are six new options in Vista Hall. Pick from fresh sushi, street tacos, stone-fired pizza, a classic deli, burger grill, and a European-style coffee and crepe shop. 
Ready for aprés ski? Vista Bar will serve craft cocktails and a selection of Montana beers with a stunning backdrop of Lone Peak.
For a truly Montana experience, work your way over to the Shedhorn Grill. This lunch spot is a yurt located a bit off the beaten path (and sorry, you can't get here if you are a beginner). The bison burgers are excellent (note—they didn't skimp on the bun). Grab a Coldsmoke brew and pull up a chair on the deck as you listen to tunes and watch the locals swap stories. The kids loved the grilled cheese sandwiches with tomato and bacon.
If you are looking for a salad or a slightly healthier option, ski over to the Madison base area and head to the Headwater's Grille. You'll find a variety of wraps, soups, paninis and grilled items. Have Caleb the bartender get you one of his award-winning Bloody Mary's (the secret is the infused vodka). If you can, secure a table outside and warm yourself up in the sun.
There are also elegant options. Book a table at Everett's 8800 at the top of Ramcharger. They are on OpenTable and you'll definitely want to book ahead. The truffle fries are sublime and you can't miss with the elk chili.
Tip: you can get a seat at the bar—this sill work if you are solo or a party of 2, but don't rely on this option for larger groups.
Moonlight Basin Cafe has a lovely ski in location. This restaurant was new to us. Located right above the Iron Horse lift, this is a casually elegant spot with a terrific variety of items. There is usually a wait for a table—but it's worth it. Bryan can help you get a reservation—and he'll invite you to ski after you put your name on the list. Start with a cup of bison chili (it comes with a yummy cornbread muffin). I tried the tasty mahi-mahi fish tacos and Mr. Momtrends had a hearty salad. Service was slow, but the food was extremely tasty. UPDATE: Moonlight Basin is now a private club and serving members only.
My tip: Eat at 11 or at 2. The lines will be much shorter.
Special Pick: On our Nordic Ski day, we popped over to the Lone Mountain Ranch. It's got miles of cross-country skiing and I'm told they recently renovated the rooms. While they were at it, they also updated the menu of the restaurant. Newly named, Horn & Cantle (if you were wondering a cantle is the back of the saddle), is a real treat for lunch. The $17 "skiers lunch" is a great value. The room is full of western charm (aka stuffed animals) and there are bird feeders lining all the windows. The lunch includes a salad of the day (our day had a pasta salad with spinach and tomatoes), rolls, and then two soup options—one of the options is always an elk chili. The lunch also comes with a wrap sandwich. It's a reach value and the food was excellent.
Sweet Treat: Uncle Dan Cookies are an iconic Big Sky institution. Find them in several lunch spots or ski by the small hut by the Six Shooter Lift. Good news—you might even spot Dan himself. He even works the booth most days. These cookies are soft, loaded with goodies like M&Ms, chips and nuts and oh, so satisfying,
Breakfast at Big Sky
Off the mountain there's lots to be discovered too. We drove into the nearby "meadow" the town of Big Sky below the resort (it's about a 15-minute drive) to try Caliber Coffee. The brew master roasts his own beans and Mr. Momtrends reports it was worth the drive.
For a quick family breakfast try the Blue Moon Bakery—we popped in and picked up some breakfast sweets. I thought the peach and raspberry scones were moist and packed with fruit.
Big Sky Town Center
If you want to drive out of the ski area, head to the Big Sky Town Center for more dining options. There's a great organic grocery store called Roxy's and a fun Italian spot that's family friendly.
Ousel and Spur Pizza Co makes delicious pizza and has fresh salads too. The pizza crust is hand-tossed and the restaurant sources locally. There's also a great and well-priced wine list. Service is excellent and pretty speedy. 
Find out more Ousel and Spur Pizza Co. 50 Ousel Falls Rd, Big Sky, MT
Back on the resort property, The Peak's in the Summit Hotel/Condo has a fantastic buffet. It's got the requisite omelet station, lots of breaded goods, a tasty smoked salmon station and all the other trimmings.
Best made Dinner Plans at Big Sky
If you want to plan a special family meal there are a few options to think about and plan for. This was our second visit to the Lone Mountain Ranch sleigh ride dinner. Note: due to an early thaw in the meadow, the wagon was hitched to wheels not a sleigh. No matter, it was still plenty charming. The 30-minute ride delivers you to a cabin in the woods. Dinner is cooked on a 150-year-old iron stove. Prime rib is always on the menu, but there are plenty of veggies and a hearty soup for non-meat eaters, and don't skimp on trying the cobbler for dessert. During dinner, you'll be treated to western live music from Rick. He's plays two short sets and even took a request from our daughter to sing a Pete Seeger tune.
At Big Sky, you can line up a Yurt Dinner.  What we did try was Everett's. Ride the Ramcharger lift up to 8800 feet. Start with a crisp salad and then dig into some hearty meat like the elk, lamb or beef. The wine list is impressive as are the views. If you are lucky, you'll get a spectacular sunset. New in the 2016/17 season: expanded hours and a kids menu.
After dinner, the lift operators will give you a blanket to wrap up in as you head back to the Big Sky Village.
This is just the tip of the iceberg with our Big Sky coverage. More coming this fall to help you plan your ski vacation with the family.
I can't wait to see what new options arrive with the opening of the Montage Big Sky in 2021. Stay tuned!
MORE SKI FEATURES FROM MOMTRENDS
PIN IT!
Use pinterest to save your favorite family travel features. Be sure to follow our Ski Moms Pinterest Board.
This is not a sponsored post, some of our meals were accommodated. Food Hall photos from Justine Jane Photography.