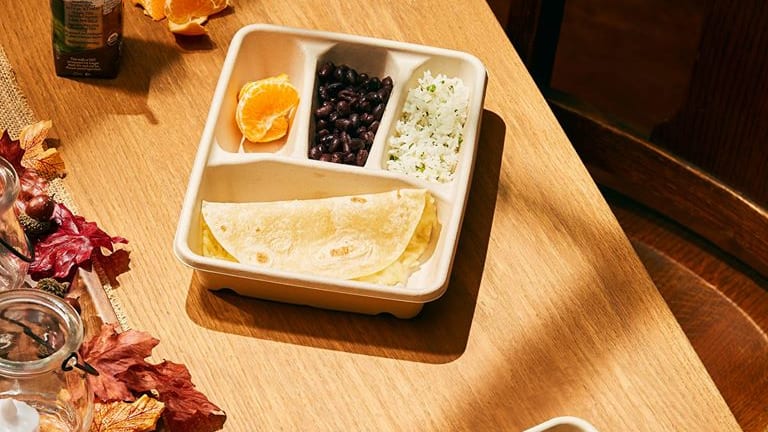 What is Inside a Chipotle Kids Meal
Life is busy. Fast casual food is a solution for working moms, find out exactly what is inside a Chipotle kids meal
This week has been B U S Y. Mr. Momtrends is traveling and I have a slew of work commitments and the kids' schedules are packed. The offer to try out the Chipotle Kids Menu and find out exactly what is inside a Chipotle kids meal, couldn't have come a better time. Usually I prepare homemade meals and a lot of fish for the kiddos, but in a pinch, I need options.
What is Inside a Chipotle Kids Meal
Usually on nights where we have back-to-back activities, I will grab a pizza or grab sushi to go. Neither are hugely nutritious. I want more options from fast casual restaurants. I don't think convenient food has to be loaded with sugar, fat, and mystery ingredients. And I most certainly don't need a toy with my dinner.
Chipotle believes just because food is served fast, it doesn't mean it needs to be fast food. When I travel, I will often swing by a Chipotle because I know I can get a huge salad packed with protein. I know the restaurants will be clean and efficient and that I can feel good about where the ingredients are sourced. It's an easy way to keep my health in check when I am on the road promoting the Mom Boss book and lifestyle.
Frankly, I don't know why I've overlooked Chipotle as an option for the kids. We were racing from swim practice to the orthodontist to the tutor and had to walk right by Chipotle. It couldn't have been easier! What fortuitous timing that they sent me a coupon to try out these meals.
Options for Chipotle Kids Meals
Here's the thing, the Kid's Menu at Chipotle is small and not very well advertised. I want to spread the word, because it's a great value and a mom-friendly option. When it comes to choice, I got to pick from "build your own" tacos or quesadillas. We picked the "Build Your Own" kit. This is what you get...
Start with a choice of two soft or crispy tortillas
Next pick one protein. We picked the responsibly raised chicken. Chipotle chickens are raised without antibiotics and fed a vegetarian diet. Good choice kiddos!
Then add two fillings (like guacamole, rice, fajita veggies, or cheese)
For sides, pick from chips or the healthier option of fruit. We opted for blueberries. An easy and tasty way to pump up the vitamins in this meal.
Last choice, your drink. While you CAN get soda, why wreck this meal that is headed in the right direction, we picked organic milk.
The total was $6.66 with tax. That's my kind of value meal! Have you tried Chipotle? What's your go-to fast casual meal for the kids when you are pressed for time and want a healthy option?
MORE FOOD TRENDS FROM MOMTRENDS
PIN IT!
Use Pinterest to save your favorite recipes. Be sure to follow our Kid Food Pinterest board here.
This is What is Inside a Chipotle Kids Meal is not sponsored.
We were given coupons to pick up the food for review.