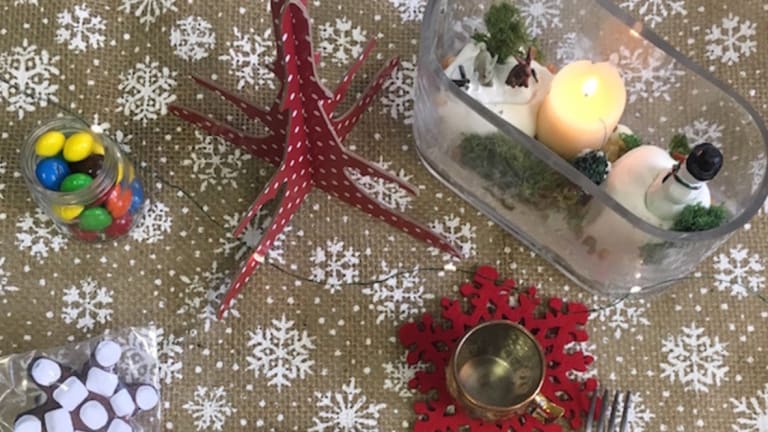 Five Ways to Keep Kids Entertained on Holidays
We shared some fun and easy ways to keep kids entertained on holidays. From crafts to treats and more, these ideas are sure to delight little ones!
We all know how hard it can be to find ways to keep kids entertained when the family all gathers together for a holiday. Am I right? Whether we're talking about Thanksgiving, Christmas or even spending New Year's Eve in, the key to keeping kids happy is keeping them good and busy. That could mean bringing them into the kitchen to help prepare a special dish, or sitting them down at a craft table filled with activities to help stimulate their little brains.
Related: Thanksgiving gratitude free printables
Whatever you decide to do with the kids in your family this holiday season, you just want to make sure you have a plan...and Team Momtrends is here to help with that! So, I rounded up a few of our favorite holiday crafts, treats and such that are sure to captivate even the most discerning kiddos!
Turkey Pumpkin Craft...This craft is so cute, I bet even the grown-ups will want to get in on the action. Haha! Plus, it's super easy, which is always a bonus in my book. Kids of all age levels can tackle this one. Score!
Fruit Cornucopias...My kids both love helping out in the kitchen and giving them an easy task like constructing these sweet cornucopias will take up some serious time! Plus, they would look great all piled up on your holiday table.
Cookie decorating...Nothing quiets things down in my house like a bowl full of frosting. Haha! Bake some sugar cookies ahead of time and freeze them, then bring them out and let the kids go to town with the decorating!
Snowflake brownies...A cookie cutter and marshmallows can turn an ordinary old pan of brownies into a fun craft. Plus, you can send the kids home with their creations and let your family deal with the sugar rush. Haha!
Sparkling Stars...We're big fans of staying in with the kids on New Year's Eve. We all get dressed up and enjoy a "fancy" dinner at home. I know they would have a blast making these stars!
Hopefully these ways to keep kids entertained on holidays will cut down on the whining and lead to some very cheerful little ones at your celebrations this year!
TO HELP YOU PREPARE FOR THANKSGIVING CHECK OUT OUR FAVORITE POSTS:
PIN IT!
Use Pinterest to save your favorite crafts. Be sure to follow our Thanksgiving and Halloween Crafts Board.
We were not paid for this post.
For even more Momtrends, follow us on Facebook, Twitter,Pinterest and Instagram.