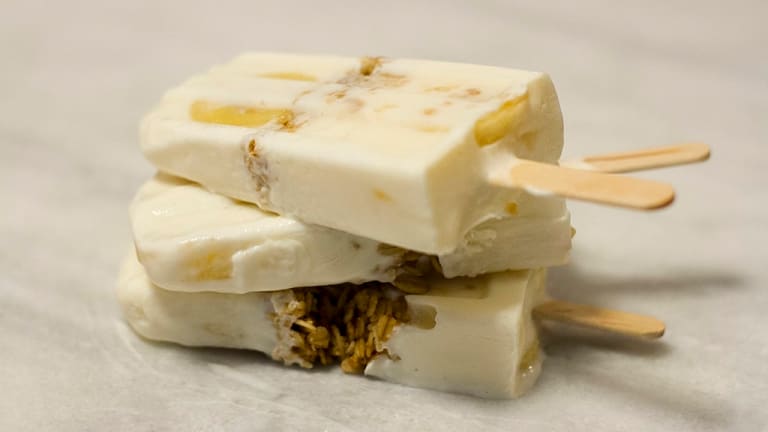 Three Easy Breakfast Ideas
Healthy breakfast recipes that are fast and won't solicit grumbling from your kids.
If you're anything like me, your mornings are beyond hectic. You have to get yourself and the kids ready which takes up enough time on its own. We need recipes that are fast and won't solicit grumbling. So, I decided to round up three easy breakfast ideas that your family will surely gobble up!
Related: Five quick tips to make better avocado toast
Three Easy Breakfast Ideas
Being able to spend a ton of time cooking breakfast is probably a luxury you don't have. But it's so important to send them off to school with full bellies. And being that we're in the home stretch for the school year, you're probably just trying to get through the next couple of months until everyone can take a breather this summer. 
Dessert for Breakfast
As the weather warms up, the kids will definitely appreciate nice cold treats...and who says breakfast can't taste like a treat? These yummy looking breakfast pops are quite healthy, but the kids will never know. With Greek yogurt and granola being the ingredients, you can't go wrong handing one to your kiddo in the morning. Head to Take Time for Style here to get our favorite Banana Yogurt Pops recipe.
Do the Work the Night Before
Just like laying out their clothes, making their lunches and packing their backpacks the night before makes life easier for you, so does making breakfast. Our overnight oats recipe is tasty, nutritious and requires zero prep time in the morning. Anything you can do to make the morning routine more seamless right? Get our Overnight Oats recipe here.
Breakfast Potatoes
My kids definitely have more productive days when they've had a hearty breakfast. This breakfast potatoes concoction from Sunny Sweet Days would do the trick quite well. You could even swap out the bacon for ham or just forgo the meat completely. Eggs are a nice source of protein on their own! Get our favorite Breakfast Potatoes recipe from Krustals Kitch here.
MORE FOOD FEATURES FOR YOUR FAMILY FROM MOMTRENDS
PIN IT!
Use Pinterest to save your favorite recipes. Be sure to follow our Kid Food Pinterest board here.
Disclosure: We were not paid for this post.