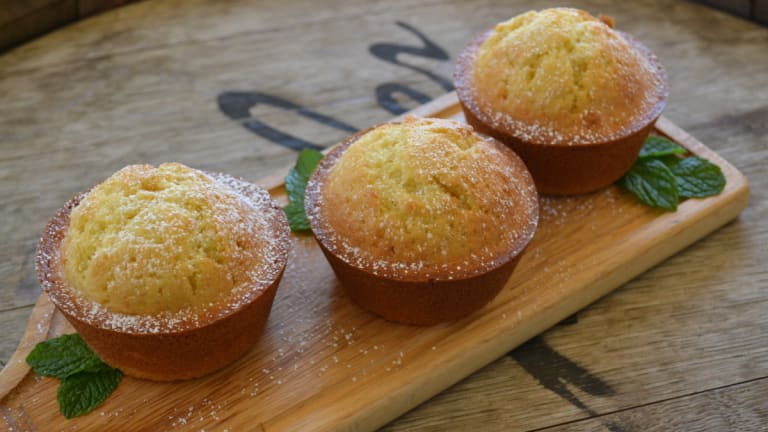 Recipes for Father's Day Breakfast
With Father's Day fast approaching, what better way to express your love and appreciation than preparing Dad a special breakfast
With Father's Day fast approaching, what better way to express your love and appreciation than preparing Dad a special breakfast...even breakfast in bed! To inspire your cooking for Dad we are sharing some delicious recipes from Celebrity Chef and Bertolli Olive Oil (http://www.villabertolli.com) Brand Ambassador Fabio Viviani. 
CHEF FABIO VIVIANI'S FRITTATA
Ingredients:
6 eggs, beaten
1-ounce Parmesan, grated
1/2 teaspoon black pepper
Pinch salt
1T Light Bertolli Olive Oil
¼ cup chopped roasted asparagus
½ cup chopped country ham
¼ cup chopped spinach
1 tablespoon chopped parsley leaves
Directions:
Preheat oven to broil setting.
In medium size bowl, using a fork, blend together eggs, Parmesan, pepper, and salt, heat an 8-inch non-stick, oven safe sauté pan over medium high heat. Add butter to pan and melt. Add asparagus, spinach and ham to pan and sauté for 2 to 3 minutes. Pour egg mixture into pan and stir with rubber spatula. Cook for 4 to 5 minutes or until the egg mixture has set on the bottom and begins to set up on top. Sprinkle with parsley.
Place pan into oven and broil for 3 to 4 minutes, until lightly browned and fluffy.
CHEF FABIO VIVIANI'S CITRUS OLIVE OIL MUFFINS
Ingredients:
1 3/4 cups pastry flour
2 teaspoons baking powder
1/2 teaspoon salt
1 cup sugar
4 large eggs
2 teaspoons orange zest
2 teaspoons lemon zest
2 tablespoons white balsamic vinegar
2 tablespoons milk
3/4 cup Bertolli Extra-Virgin Olive Oil
2/3 cup sliced almonds, toasted
Powdered sugar, for sifting
Directions:
Preheat the oven to 350 degrees F. Place paper liners in a 12-cup muffin tin.
Blend together the flour, baking powder, and salt in a medium bowl to blend. Using an electric mixer beat the sugar, eggs, and zests in a large bowl until pale and fluffy, about 3 minutes. Beat in the vinegar and milk. Gradually beat in the oil. Add the flour mixture and stir just until blended. Crush the almonds with your hands as you add them to the batter and stir until mixed. Fill the muffin tin almost to the top of the paper liners. Bake until golden on top and a tester inserted into the center of the cake comes out with moist crumbs attached, about 20 to 25 minutes. Transfer to a wire rack and cool for 10 minutes. Remove the muffins onto a platter and let cool for 5 more minutes. Sift powdered sugar over the muffins and serve.
More Father's Day Ideas from Momtrends
Pin It!
Use Pinterest to save your favorite ideas and organize your life. Be sure to follow our Fathers Day board here.
Momtrends was not paid for this post.