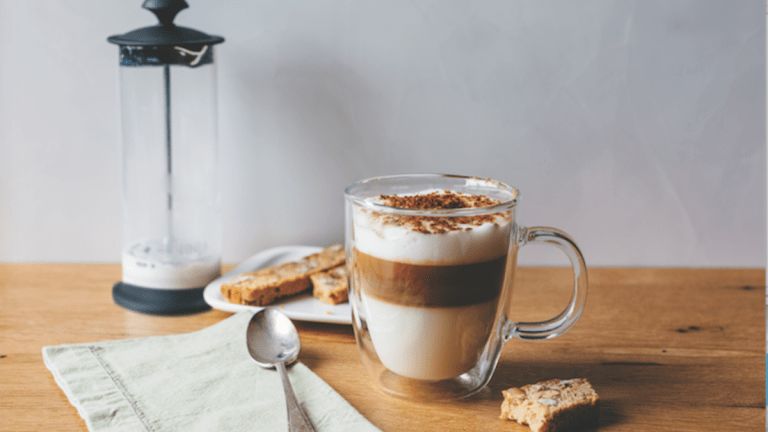 Why Moms Need the Ninja Coffee Bar
The Ninja Coffee Bar brewer delivers a variety of sizes and styles so you can whip up your favorite coffee house drinks right at home.
If Sofia Vergara invites you to join her for a cup of coffee, you should say yes. I got to sip on a tasty latte and chat with the Emmy-nominated actress about the Ninja brand's new coffee machine, the Ninja Coffee Bar brewer. We sipped and learned why moms need the Ninja Coffee Bar to make life a little sweeter.
Related: 3 ways to celebrate National Coffee Day
Brewing Coffee with Sofia Vergara
While this fabulous actress admitted to me that she doesn't cook, she is definitely the barista in her home. A native Colombian, Sofia is a passionate coffee lover. So, when Shark Ninja invited Sofia to team up on a new coffee machine she gave the project her all. 
She didn't just lend her gorgeous face to the launch, she worked on developing a system that would focus on flavor and allow coffee lovers to mix up creations beyond the basic brew. "When SharkNinja told me about their plans to create the Ninja Coffee Bar, I knew I had to get involved from both a personal and business perspective," said Vergara.
The Ninja Coffee Bar brewer features revolutionary Thermal Flavor Extraction technology, which delivers a variety of sizes and styles--like the recipes I'm sharing here. There are a bunch of brewing options: Classic Brew, Rich Brew, Over Ice Brew and Specialty Brew. Above you can see the layers of my latte, the coffee gently drips in with rich, yummy flavor.
Testing the Ninja Coffee Bar
When I got to test the Ninja I loved that it could make both hot and cold coffee and specialty drinks. Have you ever tried making iced coffee at home? It can get rally watery. The Ninja Coffee Bar allows users to dial up the richness of their coffee to offset the dilution caused by melting ice. As a busy mom, Vergara usually sips 2-3 cups of coffee a day, for her great coffee is a must. And she understands other moms rely on coffee as both a treat and a power-up. Vergara continued, "Why go out and spend a lot of money when you can make amazing coffee drinks in your own home?"
The Ninja Coffee Bar ($149) is like having coffeehouse right in your kitchen. If you're a pumpkin spice fan, rest assured, you don't have to wait in line to get one, mix it up right at home. And to make sure you mix up the perfect drink, the Ninja comes with accessories like a measuring scoop and milk frother (see below). The Ninja Easy Frother has microwave-safe glass allowing you to heat, pump, and transform everyday milk into perfect foam, just like your local coffee shop.
Get the Ninja Coffee Bar on Amazon here.
More Coffee Ideas from Momtrends
Pin It!
Use Pinterest to save your favorite Momtrends posts. Be sure to follow our Coffee on Pinterest here.
This is a sponsored post. All opinions are my own.