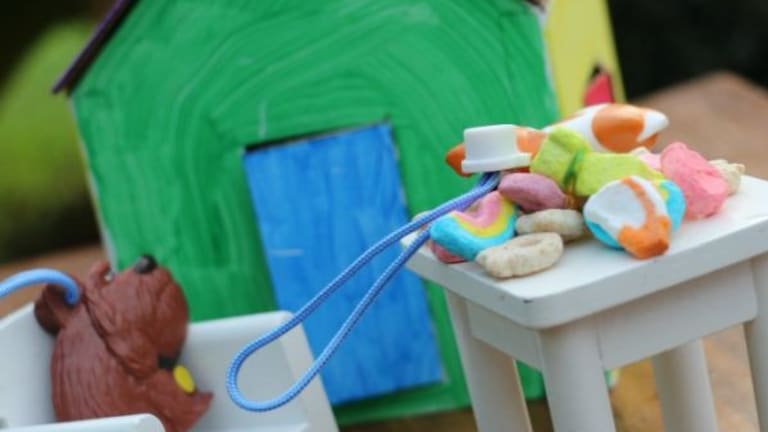 How to Make Breakfast More Fun for Kids
We shared a fun way to make breakfast more fun for your kids thanks to an easy DIY project, classic Big G Cereals and The Secret Life of Pets.
Breakfast is not exactly popular in my house. Just getting my kids to put anything in their bellies in the morning is a struggle. So, I'm forever trying think up creative ways to make breakfast more fun. Nothing warms my heart more than sitting down with a hot cup of coffee and chatting with my kids over breakfast. It's the perfect way to start to the day. That being said, if I don't keep it interesting, they're way less likely to want to take a beat and partake in that family time.
How to Make Breakfast More Fun for Kids
Like all mothers, I'm all too aware of just how fleeting the time is that I have with them. I feel like in the blink of an eye I'll be sending my babies off to college to start their adult lives and I'll forever miss all that sweet chatter that I was blessed to start my day with. To say I'm committed to making breakfast fun is an understatement. They're going to give me that quality time and like it! BWAH!
So, how am I inserting all that fun into our morning routine do you ask? By adding activities to the equation. Take our favorite General Mills Big G Cereals for instance...They've teamed up with the dynamic new comedy The Secret Life of Pets and right now in specially marked boxes of Big G classics like Honey Nut Cheerios, Cheerios Multi Grain, Lucky Charms, Trix and Cocoa Puffs you can find character collectibles based on the sweet, yet rebellious Max (a pampered terrier mix), Duke (a massive mutt), Snowball (the leader of the flushed pets), Buddy (a sarcastic dachshund), Gidget (a naïve, but gutsy Pomeranian) and Chloe (a pleasantly plump cat).
If you haven't seen this immensely entertaining film, I highly suggest you head to the theater! It's original, exciting all-audience kinda ride. You have to check out this immensely entertaining video featuring the character collectibles...
When I saw these little guys I immediately knew that my kids would have a blast with them. Not only will these furry friends probably end up gracing their backpacks, but they've always wondered what our pets are up to when we're not at home, so we set up a scene with one of the scenarios they came up with. After painting a cute DIY doghouse, they set the stage...They imagined one pup shaking his head while a frisky pup, like Mia here, went to town on their cereal. Haha! And the best part? They had FUN at breakfast! Mission accomplished!
MORE FOOD FEATURES FOR YOUR FAMILY FROM MOMTRENDS
PIN IT!
Use Pinterest to save your favorite recipes. Be sure to follow our Kid Food Pinterest board here.
Compensation was provided by General Mills.The opinions expressed herein are those of the author and are not indicative of the opinions of General Mills.