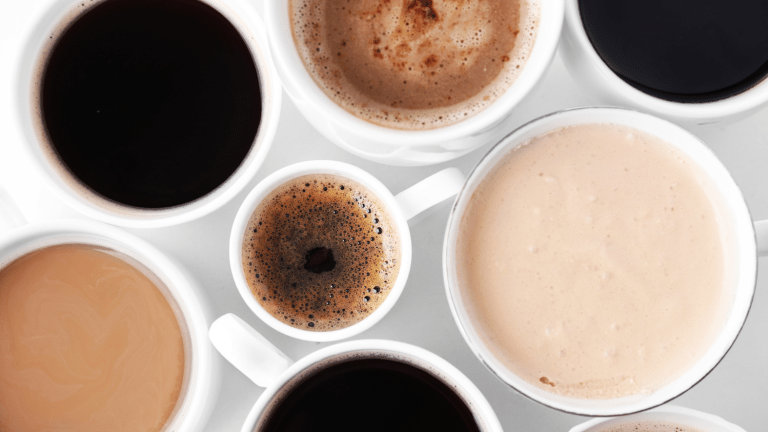 Java Mocha Almond Dessert
If you love a nice coffee flavored dessert, you are going to flip for this one.
If I had to pick my favorite food group, it would be coffee. What? That's not a food group? It is in my world. Haha! I live for my daily cups o' Joe and love coffee so much, I'm always trying new ways to brew, cook with and enjoy it. And I particularly love a nice coffee flavored dessert. In fact, I even drink coffee WITH my coffee flavored treats. I think you are going to love this java mocha almond dessert...it's so many of my favorite things rolled into one.
More coffee flavored dessert please
My mom and I concocted an easy, yet totally delicious mocha almond dessert this weekend. It literally only requires three ingredients. If you're looking to impress dinner guests, or even just your family, with very minimal effort, this dessert is for you! And it's perfect for those warm late spring and summer days that are headed our way. Nothing beats ice cream on a balmy day...Am I right? I chose mocha almond ice cream for this recipe because it's already coffee flavored and adding fresh coffee just amps up the flavor. Double the coffee? Yes, please!
Java Mocha Almond Dessert Ingredients:
brewed coffee (I used Kona coffee)
mocha almond ice cream
chocolate covered espresso beans
Java Mocha Almond Dessert Directions:
Scoop the ice cream into the bowls you'll be serving them in. You want the ice cream to be good and frozen so it's less likely to melt right away when the coffee touches it.
Pour freshly brewed coffee against the side of the bowl, not directly on the ice cream. That will all the coffee flavor to reach the ice cream without immediately causing a meltdown. It's inevitable that it's going to melt some though...and that's ok. It still tastes incredible even when it's on the softer side!
Top with a few chocolate covered espresso beans and enjoy!
I have coffee even more on the brain lately because of the daylight savings shift. So, for even more coffee recipes and inspiration, make sure you check out our other resourcesI
MORE IDEAS FOR MOMTRENDS COFFEE LOVERS
PIN IT!
Use Pinterest to save your favorite caffeine inspiration. Be sure to follow our Coffee board here.
Momtrends was not paid for this post.