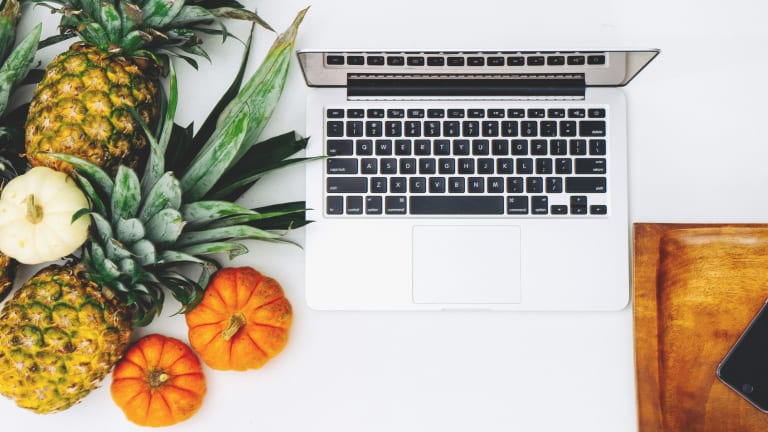 3 Ways to Help Kids Drink Less Sugar
Nearly two-thirds of kids in the United States consume at least one sugary beverage on any given day—let's do better.
By now, this should be old news: sodas, fruit drinks, and other sugary beverages add empty calories to our kids' diets and can increase their risk for a number of health problems, from cavities and type 2 diabetes to nonalcoholic fatty liver disease which only recently has been found in children. Still, a recent report put out by the National Center for Health Statistics found nearly two-thirds of kids aged 2-19 in the United States consume at least one sugary beverage on any given day—and close to 30% have two or more.
While soda consumption has decreased over the last decade, thanks to a push to educate consumers more about the health risks, consumption of sugary beverages like energy drinks, sports drinks, and sweetened coffees and teas are on the rise. And those habits and taste preferences start early. Here are 3 ways to help your kids cut down on sugary beverages.
1. Get the facts as a family.
It's easy for sugar consumption to be abstract. So help kids realize how much sugar the things they eat actually have and the reality of the health dangers. The website Sugar Stacks shows how many cubes of sugar are in a variety of popular beverages or this CNN slideshow compares sugary beverages to candy and sugar cereals. I also highly recommend the documentaryFed Up that shows firsthand the health dangers to kids and families who regularly consume high sugar diets. We watched it together as a family and it brought about many great discussions and my kids being more interested on their own about finding out how much sugar was in the things they were eating.
2. Make drink alternatives fun and available.
To help kids make better beverage choices, do more than just recommending a glass of water. There are lots of ways to make healthier drink options look fun and taste appealing for kids. Drink in a Box looks similar to a traditional juice box, but the reusable plastic container lets you dilute traditional juice with water or even better, make your own flavored water by adding cup up fruits or veggies. Try frozen raspberries, cut up "cukes," or fresh melon balls. No one likes lukewarm water so get your kids excited about agua with an insulated water bottled designed for kids like this Contigo Insulated Stainless Steel one, an insulated Bubba Hero Sports bottle, or one of the cute designs on the insulated S'well bottles that will keep water ice cold. You can also try out some soda alternative that offer fizz and flavor without all the sugar like the popular LaCroix sparkling waters, calorie-free Honest Fizz, or Hint Water.
3. Make it a family affair. 
You know the adage: Do what I say, not what I do. Kids are watching us. Watching us sip sweetened iced tea all day long. Ordering that soda every time the family goes out to eat. Watching us pick up that venti S'bux creation piled high with whipped cream and sprinkles and calling it our "coffee". So get the whole family on board with cutting back on sugar. 
Make a 7-day pledge to go soda free. Have a family competition on who can have the least amount of sugar in a day. Put a different family member in charge of creating a fruit, herb or veggie flavored water each night for dinner and vote on the best flavor combination. Banana-kiwi, anyone? Make it fun and make it a family affair.
How have you helped your kids - or yourself! - cut back on sugary drinks?
MORE HEALTHY TIPS FROM MOMTRENDS
PIN IT!
Use Pinterest to save your favorite health tips. Be sure to follow our Health & Fitness Board.
Momtrends was not paid for this post. The post contains affiliate links.
Sources
https://www.cdc.gov/mmwr/volumes/66/wr/mm6604a5.htm?s_cid=mm6604a5_x
https://www.cdc.gov/nchs/data/databriefs/db271.pdf