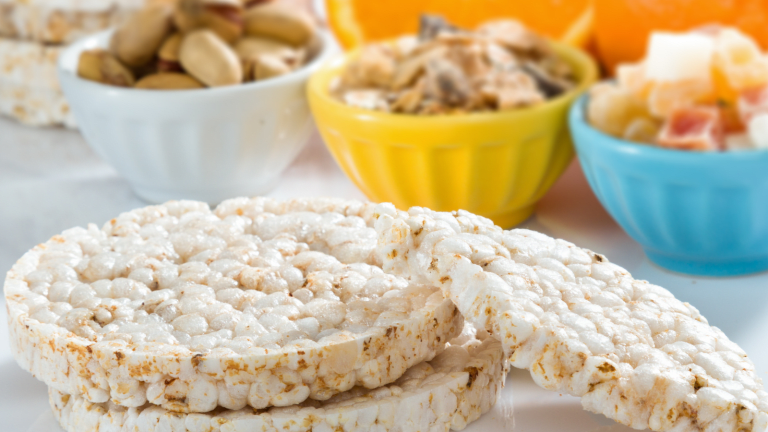 Healthy Snack Ideas for Moms
We shared some easy, yet tasty healthy snack ideas for moms today!
It seems like I'm forever I'm the go...I'm sure this is a feeling many of you fellow busy mamas can relate to. Whether I'm running the kids to a play date, having a business meeting or attending an event, my calendar is in a word...FULL! So, that means I don't always take the time that I should to focus on a healthy diet. It's not that I eat a diet filled with things that aren't good for me...My problem is I don't always eat often enough. And from what I hear, that's not exactly good for my metabolism. Haha!
Related: Making healthy decisions with Smart for Life
Keep it Cute
Since I need all the energy I can get to get through the day, I've been looking for healthy snack options that I can grab on the go. My newest find, the Bentology Bento Box is making that a whole lot easier. It comes with these handy dandy compartments that you can fill with protein, fruits and veggies, healthy grains etc. They pretty much lay it all out for you. It doesn't get much easier than that. I don't know why it took me so long to jump on the bento box train. Haha! For this particular bento box, I included turkey, raspberries, green peppers and almonds...They're all things I love, so I know I'll eat them! Filling your bento box with food, while healthy, that you don't like won't do you any good. Am I right?
Drink Your Greens
I'm also loving Daily Greens Half Pint Smoothies. They're actually made for kids, but there is no reason moms can't enjoy these tasty cold pressed juices too! Sure, they're a great way to get kids to drink their greens, but the same goes for the 'rents. Pack a cooler bag with an ice pack and a few of days, so you or your kids can crack one open whenever you need a pick me up!
So, what are your favorite healthy snacks lovelies?
MORE FOOD IDEAS FROM MOMTRENDS
PIN IT!
Use Pinterest to plan your meals and save new recipes. Be sure to to follow our Recipes to Inspire board here.