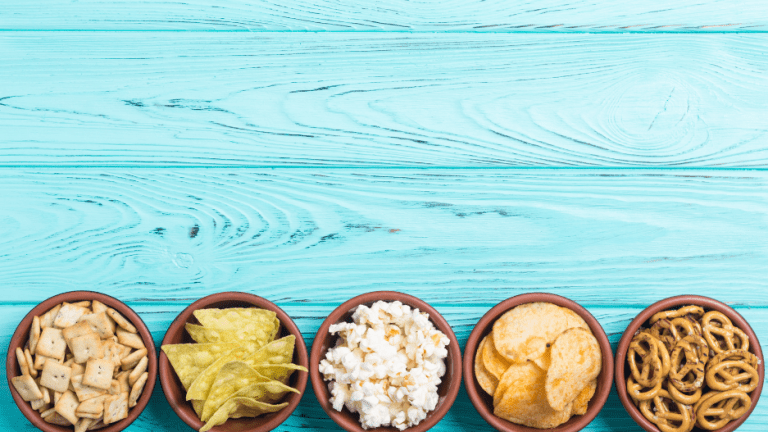 Healthy Lunch Ideas for Kids
We're encouraging moms and dad to try a lunch makeover with these easy fresh recipes.
This week we gathered a group of NYC bloggers to talk Back to School trends. One trend we are really pushing is the lunch makeover. We're encouraging moms and dad to dump the processed food in favor of real, nutritious fare. We enlisted the help of Amie Valpone, of The Healthy Apple, to come up with some tasty lunch ideas for fall. If you are looking for inspiration, we've got these healthy lunch ideas for kids.
Related: 5 Healthy Snacks Keep You Satisfied This Holiday Season
First up she shared a dip that can be made ahead and then packed in lunches with healthy crackers or veggies. Then we have the Turkey Wrap--a major hit at the event and I think it'll be applauded at your house too. Let's dig in.
Carrot Coriander Dip Recipe
Gluten-Free and Vegan Serves 4
Ingredients
6 large carrots, shredded
1 cup chick peas
2 Tbsp. raw cashews
1/4 cup almond milk
1/4 cup hemp milk
1/2 tsp. coriander
1/4 cup fresh parsley
1 tsp. lime juice
1/2 tsp. cinnamon
1/4 tsp. sea salt
1/3 tsp. freshly ground white pepper
Directions
Place all ingredients into a blender; pulse until smooth.
Transfer to the stove top, cook on low heat for 4-5 minutes or until thickened.
Kids can enjoy with sandwiches, crudites, crackers, toast or on grilled veggies.
Adults can enjoy atop grilled tofu, eggs, fish or as a dressing on salads.
Turkey Pumpkin Wraps 
Gluten-Free and Serves 1
Ingredients
4 large kale, Swiss chard, romaine or Bibb lettuce leaves
4 slices organic thin sliced turkey
1 cup canned organic pumpkin
1/4 cup dried cranberries
3 Tbsp. Greek plain yogurt
1 Tbsp. almond butter
Pinch of cinnamon
2 Tbsp. fresh cilantro
Directions
Lay lettuce leaves onto a flat surface. 
Lay turkey on top followed by almond butter, yogurt, pumpkin, cranberries, cinnamon and cilantro.
Wrap and enjoy alone or with Carrot Coriander Dip (above).
Healthy Lunch Ideas
When it comes to other goodies, the folks at R.W. Knudsen and Santa Cruz emailed me to see if I wanted to try their organic snacks I promptly replied YES.
You may know I try feed the kids as many organic products as possible. That being said, I also crave convenience and tastiness. It's all well and good to fill the fridge with kale and beet juice, but that doesn't mean the kids will actually consume any of it…especially when they are at school.
Thank goodness the Knudsen "Sensible Sippers" are a hit. They've got the cute little bears on the juice boxes, and contain 100% organic juice. I appreciate that they cut the juice with water (50/50) who needs all the sugar of regular juice boxes. Our favorite flavor is the mixed berry. At just over 4 oz. per box, these are a ideal size for a preschool lunch.
We also got Santa Cruz Sauce Apple Sauce. I always slip these into my daughter's lunch box. I like the individual 4 oz cups (sold in six packs) in lieu of cookies–they are just as sweet and tasty.
Finally they sent along Santa Cruz Peanut Butter. This is a real treat for my girls since bringing nuts to school is unfair and unsafe for the kids in class with allergies. At home we make peanut butter toast for breakfast. Yum.
More Tips For Making Lunch Fun
Use A Bento Box: Japanese-style bento boxes and their nesting compartments are perfect for kid-size nibbles. Best of all, when your child pops the lid, the entire spread is at her fingertips, which puts the carrots on par with the PB&J; and grapes for super-easy grazing.
Sneak In Extra Veggies: If the produce in your kid's lunch is making the return trip home, consider hiding it. Add finely grated carrots to tuna and chicken salad, swap lettuce for nutrient-dense baby spinach.
Add (more) Whole Grains: Pack whole wheat pretzels instead of other salty snacks. Or take a cue from nutritionist Barbara Storper, author of Janey Junkfood's Fresh Adventure!, and make a checkerboard sandwich. Use one slice of whole wheat bread and one of white, then cut the sandwich into quarters and rearrange the squares to create the checkerboard pattern.
Offer Nutritious Snacks: Apples not making the grade? Try a trendy new Go Go Squeez (it's applesauce in a travel pouch). Momtrends loved the samples they sent over. Kids can choose the ingredients, then mix up their own combinations each night before school.
Serve Low-Sugar Drinks: In lieu of traditional juice boxes, pack a juice-and-water blend, such as R.W. Knudsen Family Organic Sensible Sippers, or fill a thermos with flavored water (make your own or try a store-bought variety '?? just be on the lookout for artificial sweeteners).
Now it's your turn--what have you been up to in the kitchen?
WANT MORE HEALTHY SNACK IDEAS FROM MOMTRENDS?
Pin it!
Be sure to follow us on Pinterest. Be sure to follow our Healthy eats board here.
This is not a sponsored post.